The Sonar Indicator is a way to analyze frequency waves in the market and forecast future price movements.
How The Sonar Indicator Can Improve Consistency
Step 1:
The Sonar Indicator will use past frequency waves to help forecast future currency waves. We use this here to help us weight our trades and bring consistency to how trades should be weighted. This is used in combination with our XABCD Pattern software for NinjaTrader or MetaTrader.
Step 2:
Sonar should not "follow the line" but instead will travel near it and sometimes even get away from it. This is where we want to look for patterns, when price gets far away from sonar and the projection of the sonar wave is the same projection as the pattern.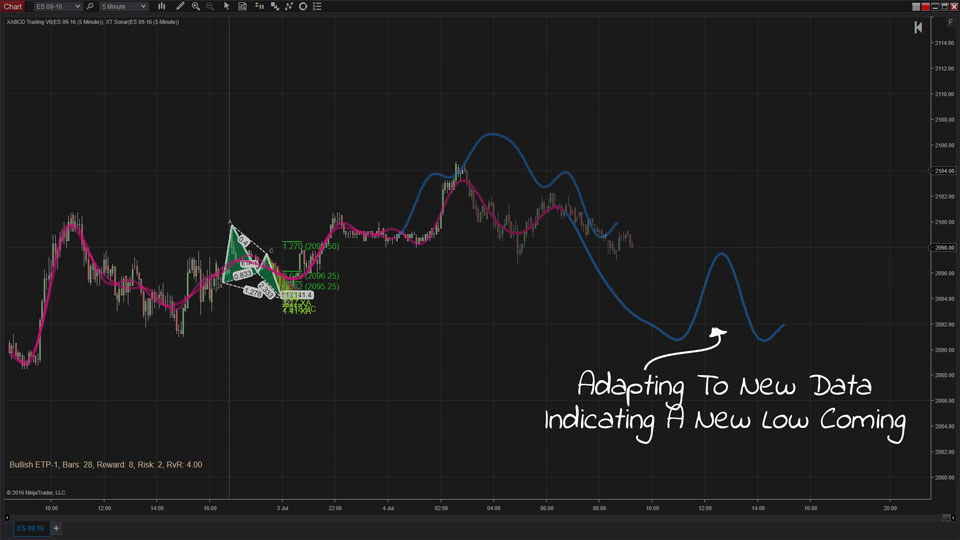 Step 3:
The Sonar Indicator will adapt as new data becomes available like a cycle and use that new data to project and change course given the new information it's receiving. Sonar started out projecting a strong up movement but once that was complete we saw sonar flip around and project a strong down movement.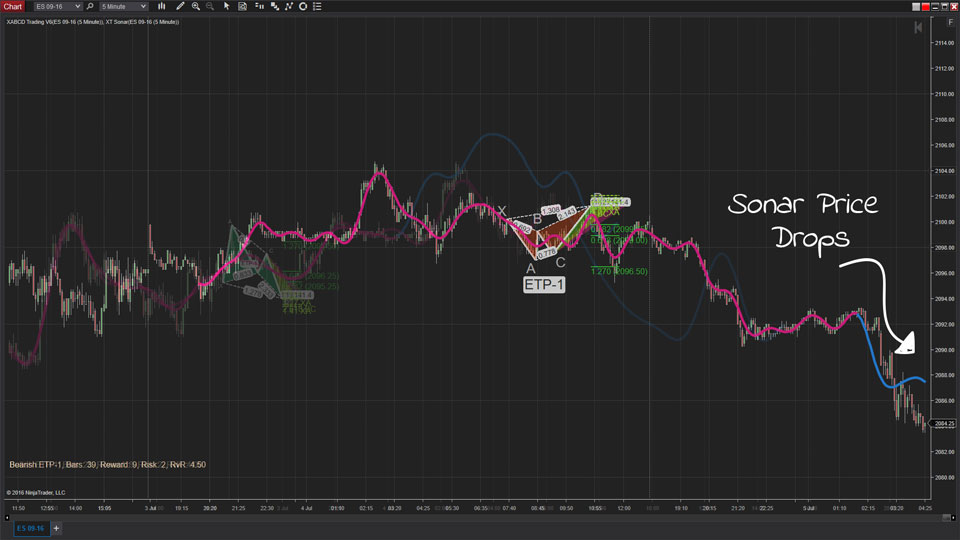 How To Use Sonar Indicator?
Lesson 6 in our education center goes into the use of the Sonar. The best way however to describe sonar is an indicator that is "alive" which is adaptive as new information becomes available.
Where to Get Sonar?
The Sonar Indicator is available to our members through our membership program. Our different membership programs will include a leased license or a full life time license.