XABCD ATM Pack™ for NinjaTrader 8
ATM Strategy Templates
23 Entry and Stop Strategies
Customize as Needed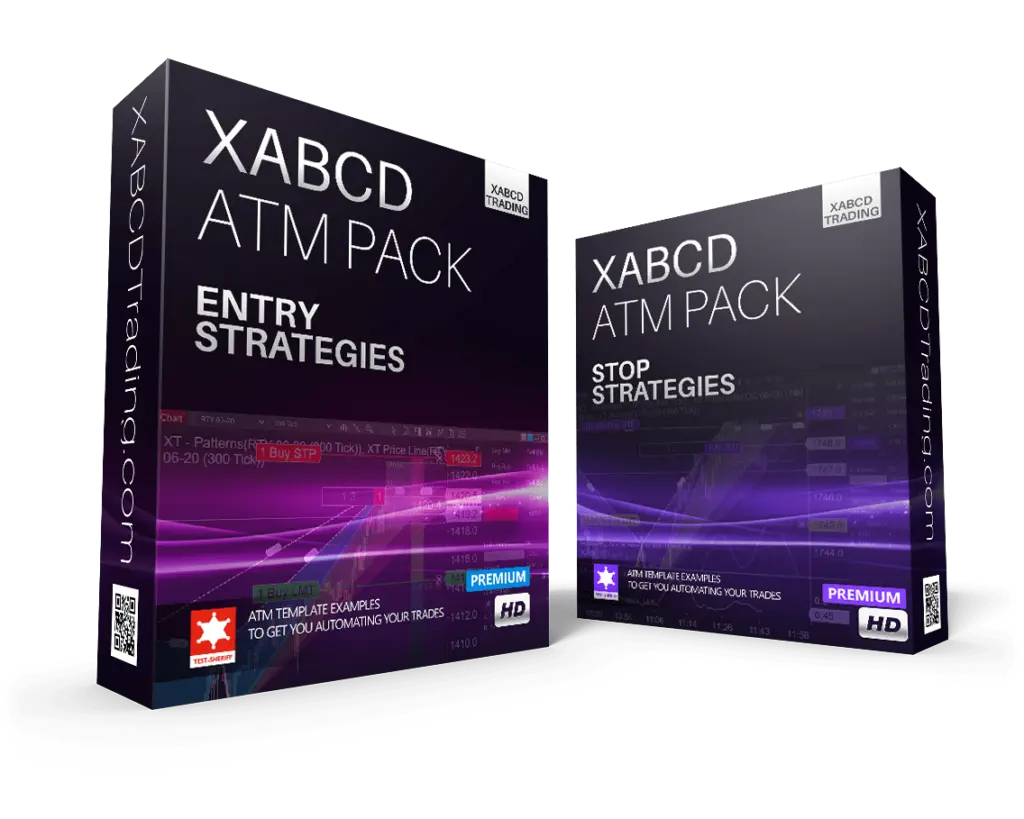 1
These are ATM (Advanced Trade Management) automation scripts that are installed into your NinjaTrader. Think of them like an employee working for you.
They don't replace your strategy; rather, they complement it
with powerful automation capabilities.
---
2
Precision in Execution
: NinjaTrader ATM strategies offer unparalleled precision in executing trades.
---
3
Risk Management Made Easy
: With our pre-defined ATM strategy scripts, you can set predefined stop-loss and take-profit levels, ensuring better risk management.
---
4
Built-in Trade Management
: The built-in features of ATM strategies, such as trailing stops and breakeven stops, provide dynamic trade management.
---
5
Time-Saving Efficiency
: ATM strategies save you valuable time by automating repetitive tasks.
NinjaTrader Strategy Examples
Entry Strategy Example: Enter with 3 orders risking 1% of your account and take profits automatically at 2x, 3x and 4x your risk. This is all automatically calculated for you.
Stop Strategy Example: Move stops to breakeven once your up a certain amount - but don't move the stop once it's at breakeven.
Unlock the treasure trove of ATM strategies with descriptions, waiting for you in our documentation notes.
Everone gets access to our
ATM videos
which will show you how to take your ATM Strategies to the next level. Your login and
access will be emailed to you
when we send you the ATM pack.
A full list of both entry ATM strategies, and stop ATM stratgiesare vailable to you in your documentation. With easy to read descriptions, you'll be able to modify these as needed and get them working to save you time.
The install process is super easy. All you'll do is place the ATM templates into your NinjaTrader folder and boom, they are ready to use. You won't even have to restart your NinjaTrader platform!
Get Your Free ATM Templates Pack
Where is the best place to send them too?