Best News Indicator for NinjaTrader 8
XABCD News Pro
The Costly Mistake You Can't Afford: Neglecting Economic Events.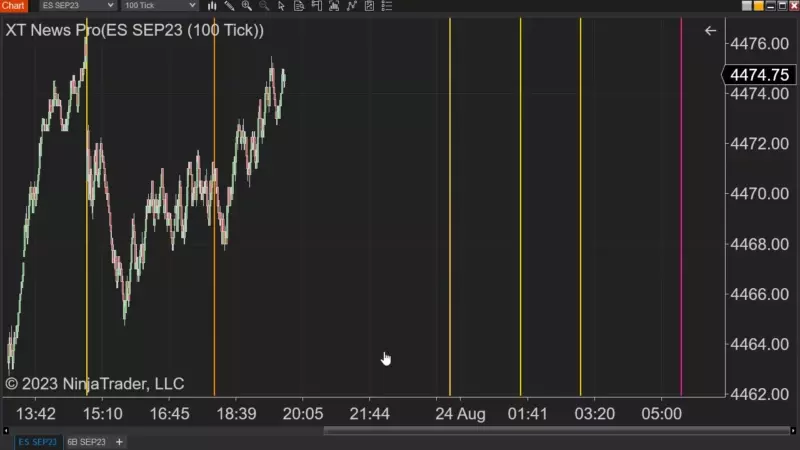 Purchase - Lifetime License
Regular $149 Sale: $99.00
3 Reasons Why This Indicator Will Live On Every Chart
How much could you lose if a trade went south due to unexpected news? Minimize Surprise Risk. Likely more than the cost of this tool, which keeps you informed, prepares you for news, and safeguards your capital.
Proactively Plan Positions: Charted economic news helps you assess upcoming impacts, enabling pre-volatility risk management with stop-loss orders and position size adjustments.
Reduce Information Overload: Integrating economic news directly on the chart eliminates the need for switching between platforms, reducing information overload. Traders can focus on critical factors affecting their positions more efficiently.
Best News Indicator for NinjaTrader 8
Streamline Your Chart, Supercharge Your Knowledge
Show Only High Priority Events
Show Individually Selected Events
Event Priority Updates on Past Volitioity
Direct on the Chart or Econominc Calendar Views
Stylize For Your Own Preferences
Display Text on Chart in Any Corner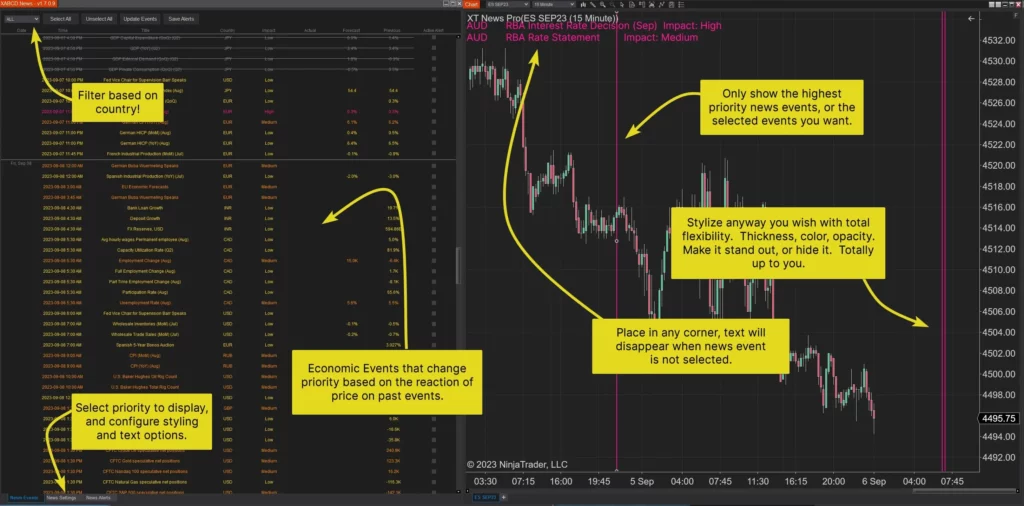 Dynamic Priority of Events
Priority Levels Update Based On Event Reaction
News events are categorized into priority levels, namely low, medium, and high. Our innovative approach involves dynamically adjusting these levels in response to historical market reactions.
This gives you a significant advantage. Since you can only show the highest priority news events, you'll only see the events that move the market the most.

Show Only Events You Want To See
Individually Selected Events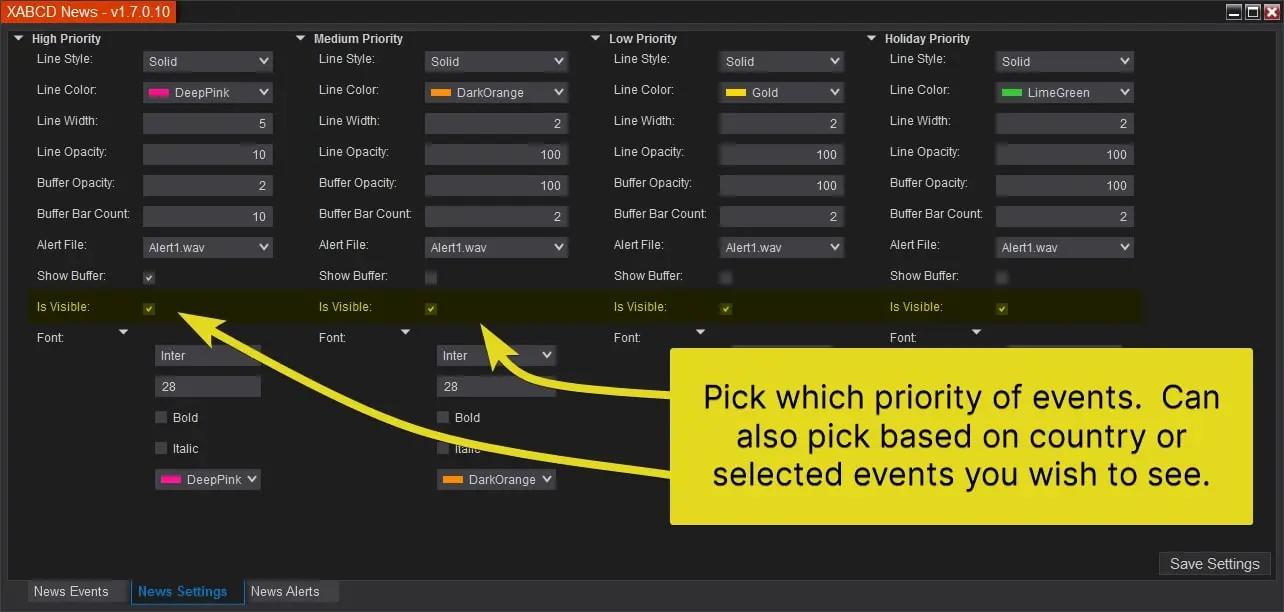 The benefits are clear:
Less clutter on your chart
Reduced distractions
Ability to stay laser-focused on the events that directly affect your positions
Say goodbye to information overload and hello to a more efficient and profitable trading experience. Don't miss out on the advantages of our tailored economic news display.
Customize The Look and Style To Your Needs
Customize It To Your Needs
You Define The Look & Feel: Do you want the news lines to be less obvious on the chart (like in the image below) or more obvious so they stand out? You decide!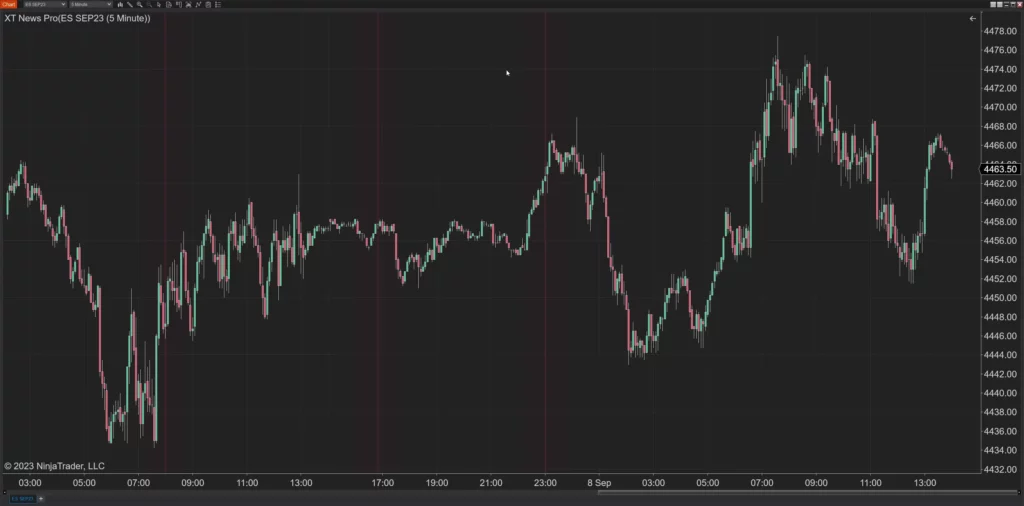 Keep Your Charts Clean With our solution, you can achieve the perfect balance between data-rich insights and a clean, uncluttered chart. "Keep Your Charts Clean" is not just a motto; it's a commitment to providing traders with a seamless experience.
Directly Into Your NinjaTrader Platform
Built-In Economic Calendar
The economic calendar is a useful tool to know when events are coming up. You can sort them based on country and mark specific ones to be alerted.