The XABCD Sonar indicator as a way of helping us weight trades consistently.
What is XABCD Sonar Indicator?
Passive Sonar Techniques
XABCD Sonar is part of the
XABCD Pattern Indicator Suite
both for NinjaTrader 8, and MetaTrader 4/5. With the XABCD Sonar indicator we take existing tools proven from outside of the market and bring them into the market.
Using acoustic undersea warfare in World War 1 was critical and a lot of research came out of it to create systems that would accurately detect underwater moving targets or even just whales.
Using extrapolation techniques with a low tolerance were able to use these techniques to try and forecast where the next waves of price might go and how strong those waves might be in the next 100 bars.
Combining SONAR with XABCD Patterns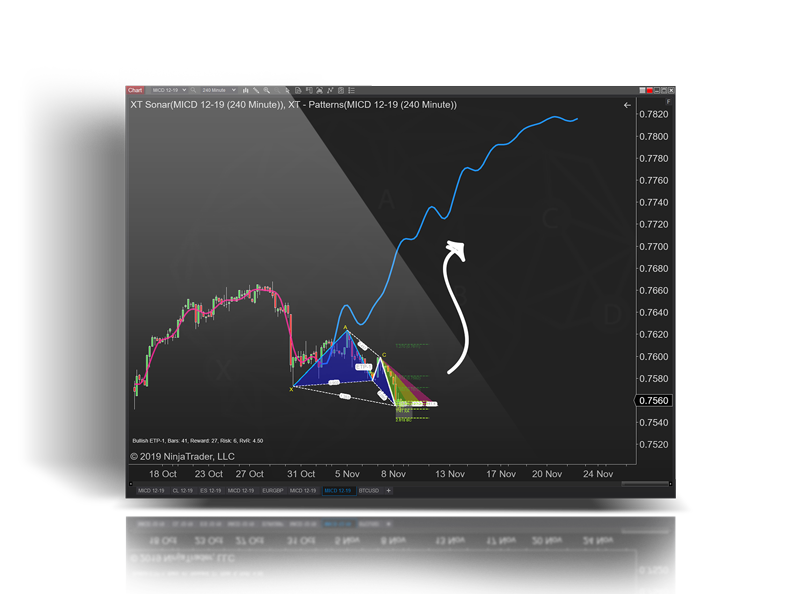 Agreeing With The Pattern
There is a bullish pattern currently on the chart and SONAR is indicating the frequency wave is up.
This is the situation we like to see where the XABCD Pattern and SONAR agree.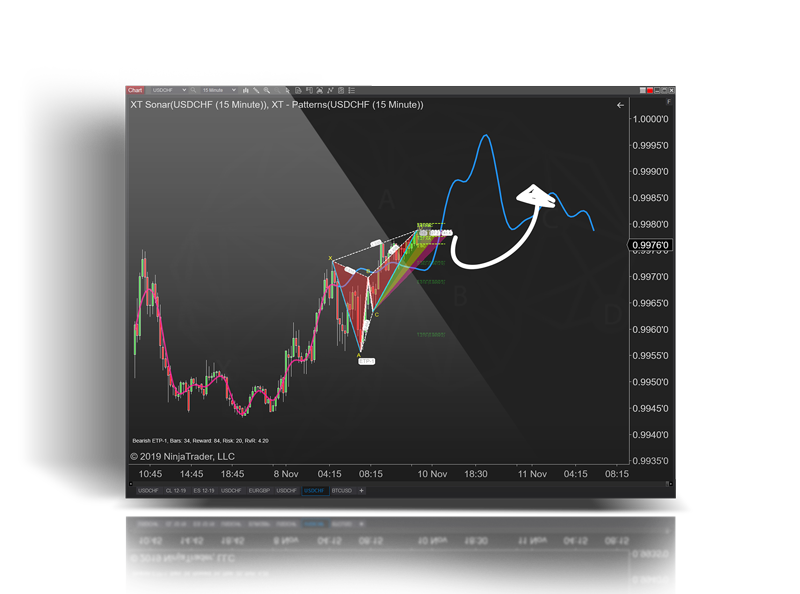 Disagreeing With The Pattern
In this example we can see this pattern is indicating a reversal. However SONAR seems to be going right through the top and above the pattern instead of reversing.
these are situations that we don't want to see as it indicates price could be going higher.
The XABCD Sonar Workshop is access to an educational program where 30 charts of sonar get analyzed. The goal here is to get you very familiar with how SONAR works and give you the confidence to start testing it with your execution plan.
We also have a lesson on SONAR in our Education Center, but this program takes it a lot further and goes deeper into it's analysis.