XABCD
HotKeys
HotKeys on Steroids for NinjaTrader 8

Change order size!
Select specific atms!
Change accounts

or do all of the above at once with one click.
Stream Deck, Keyboard or Programable Mouse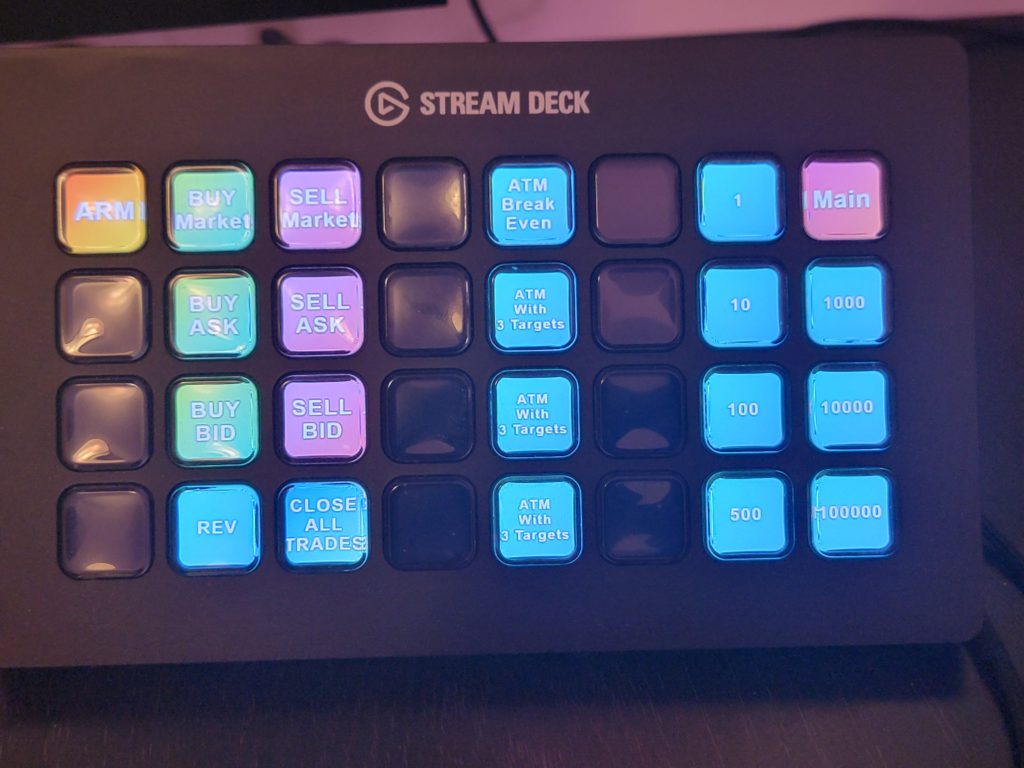 In one click - Buy a market order and automatically attach a trailing stop with a target which is double your risk.

In one click - Sell the market with a certain order size and have a hot key for each ordr size you want to trade.

In one click - Enter bracket orders with a certain trade size.

In one click - Close out all trades.

In one click - Add and remove indicators to charts.