Don't Let News Surprise You.
Puts News Events On Your Charts
---
Free! Add-on for NinjaTrader 8
---
Works in any market
Economic news right on your charts
Select the news event line, and text appears with information on the event
Generate My Free License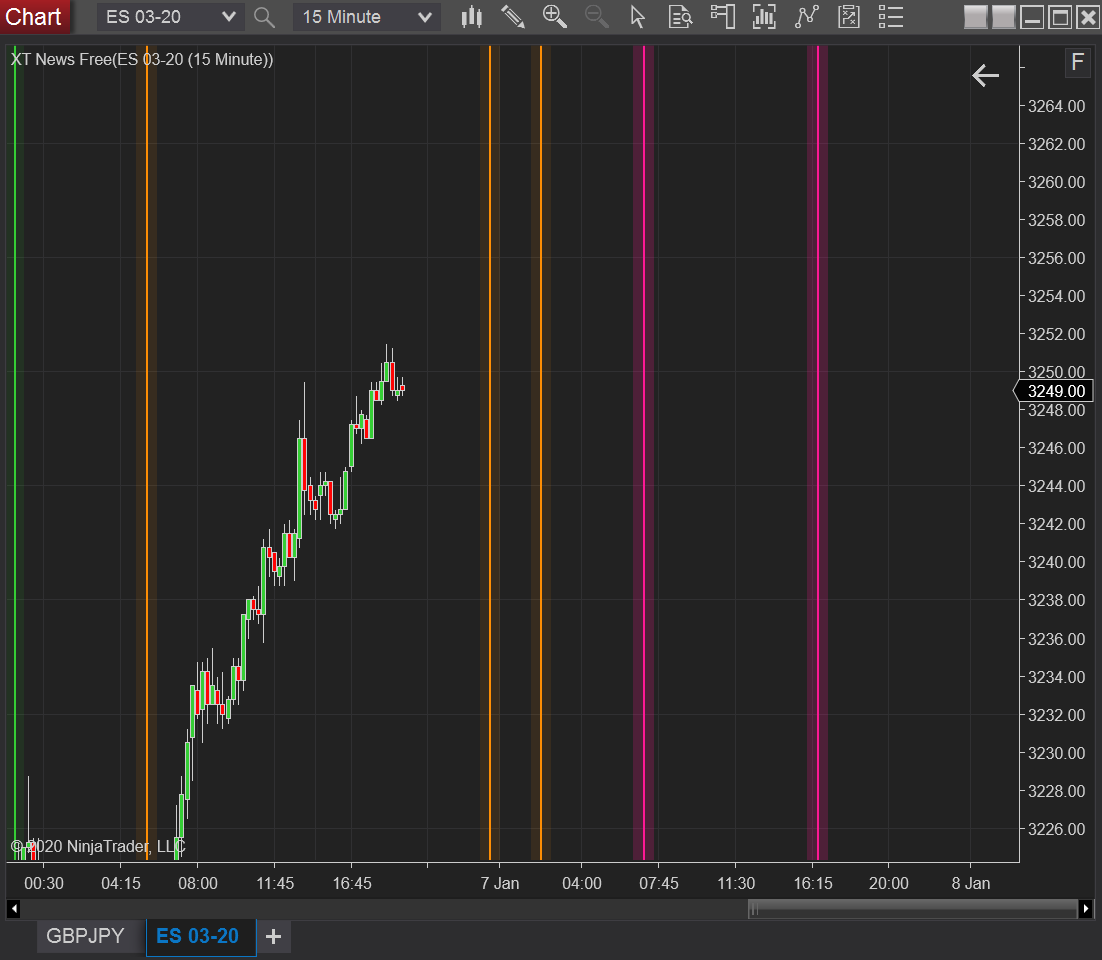 Since 2016 When We Released It
---
Marked Directly on Charts Automatically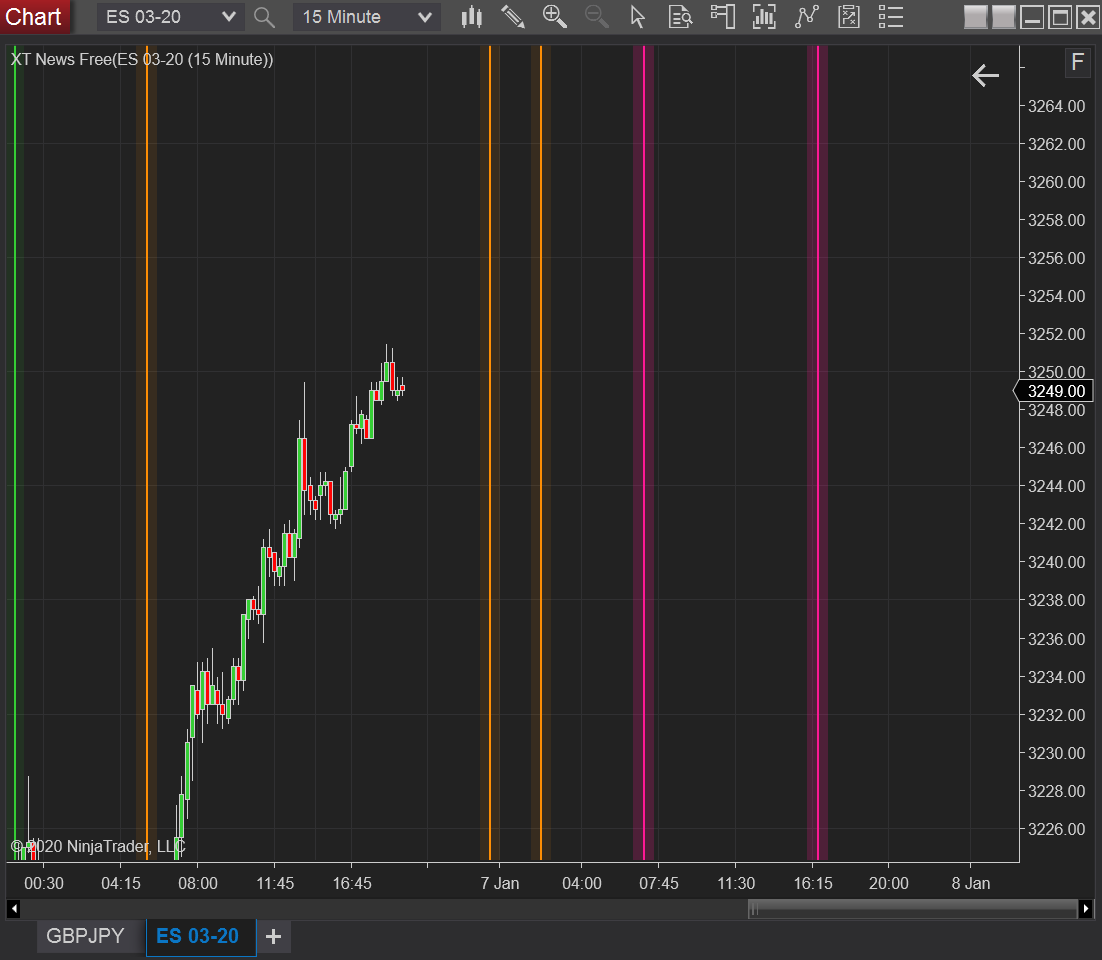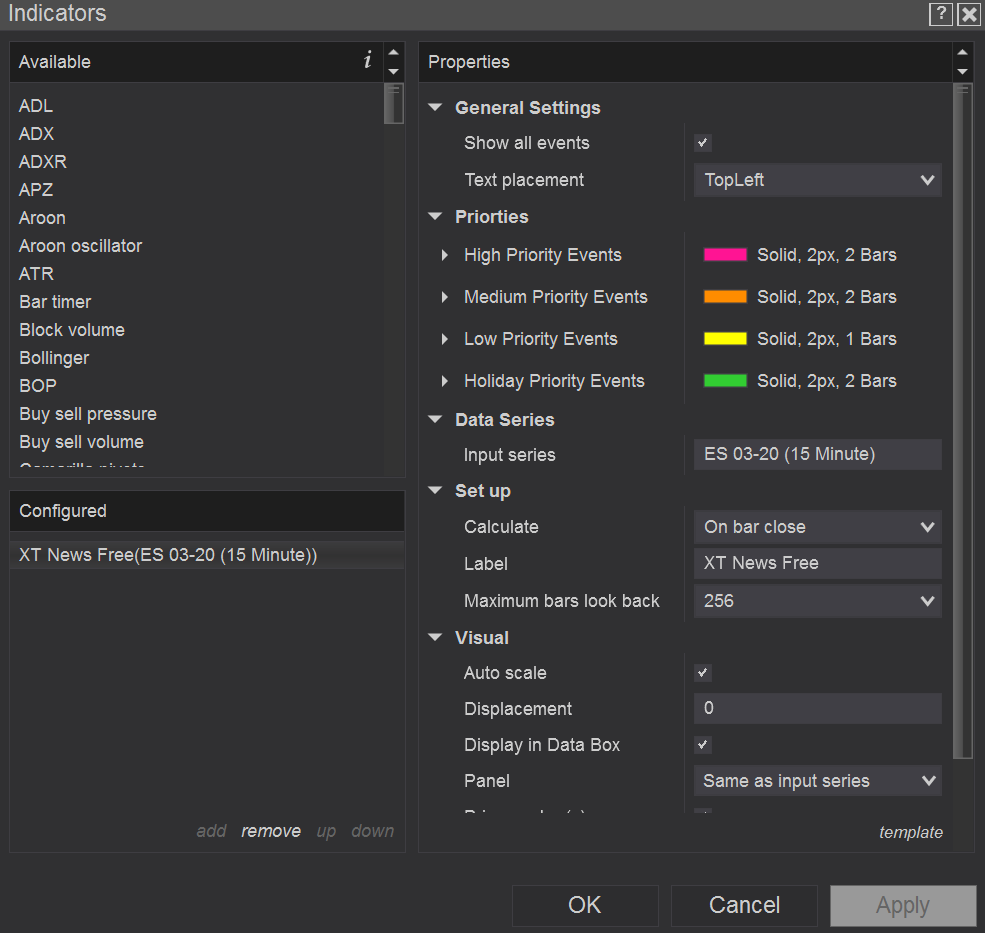 A Built-In Calendar Populated With News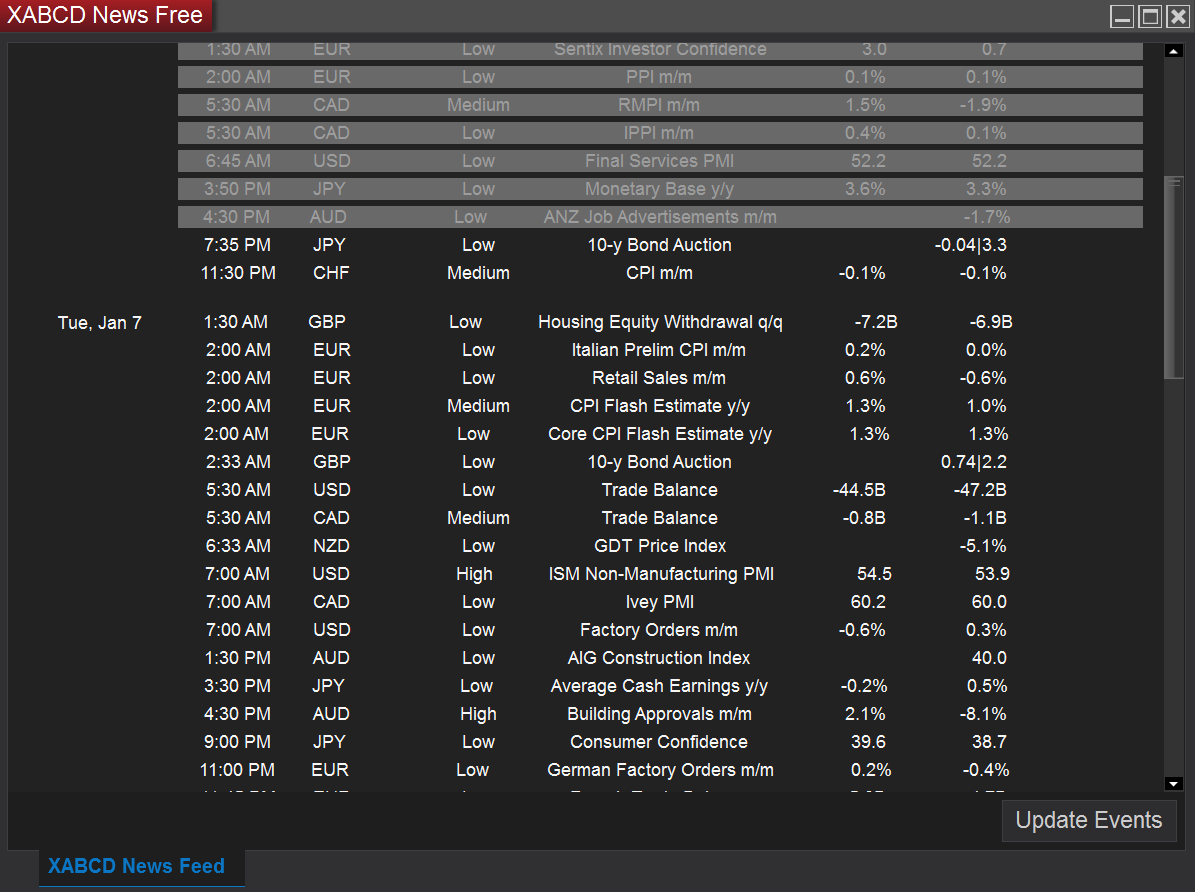 Where we should send the software and generated key?
We're usually pretty quick to get this key over to you but it could take up to 12 hours during non-business hours. If you have any questions, let us know, our live chat is available in the bottom right or you can leave us a message.


Benefits of the Paid Version
Since the initial release we've have had lots of feature requests. We've spent a lot of dev time and thus the small fee charged is to help cover all these feature requests.
---
Show Only Events You Want To See
Select Only High, Medium, Low Styling and Customize The Look and Feel
Colorized and Formatted Economic
Early Warning Alert System (Audio Alerts)
Get the Pro Version ($79.00usd)
---
I installed the indicators and they are working very well. Thanks a lot.

Kingsley
---
Just got the news addon working, great stuff.

Colin
---
It's on my charts as default

Ofer
---
Thanks, now indicator works well!

Libor
---
---
---
Your indicator works very well!!!

Stefano
---
---
love the news and at price indicator

Justin
---
Installed them and they really help. Thanks a lot!

Jessy
---
Your tool is installed and working well!

Guliver
---
Thx for the email downloaded and installed ...working well

Pete
---
Thank you, everything is great!

Wladislaw
---
Thanks for the tool work great.

Erwin
---
had a chance to install. looks great. thank you

Jeffrey
---
---
Amazing tool!! I loved it!

Jose
---
I appreciate the excellent customer relations!

Curtis
---
Everything is working perfectly!

Jessica
---
It works flawlessly, love it!

Rusti
---
I loved the news indicator

Robert
---
Still happily using it

Ofer
---
---
The add-on was easy to install, and works fine. Just what i was looking for.

Cristiano
---
News Pro Indicator is a Terrific Tool

Robert
---
Yes it's great. Thks a bunch.

Andrew
---
You guys are seriously awesome!

Alan
---
Your tool is great, have no problems.

Holger
---
It works great and has been very helpful.

Ryan
---
I love the news indicator!

Terry
---
These unpaid testimonials are not representative of all user experiences, individual results will vary. These testimonials are not indicative of future performance or success.