Let's Chat
Open 24/7 for Discussions
Enter The Discussion Room
Whenever you have a question, you now have a place filled with like minded traders who will help you answer and understand it.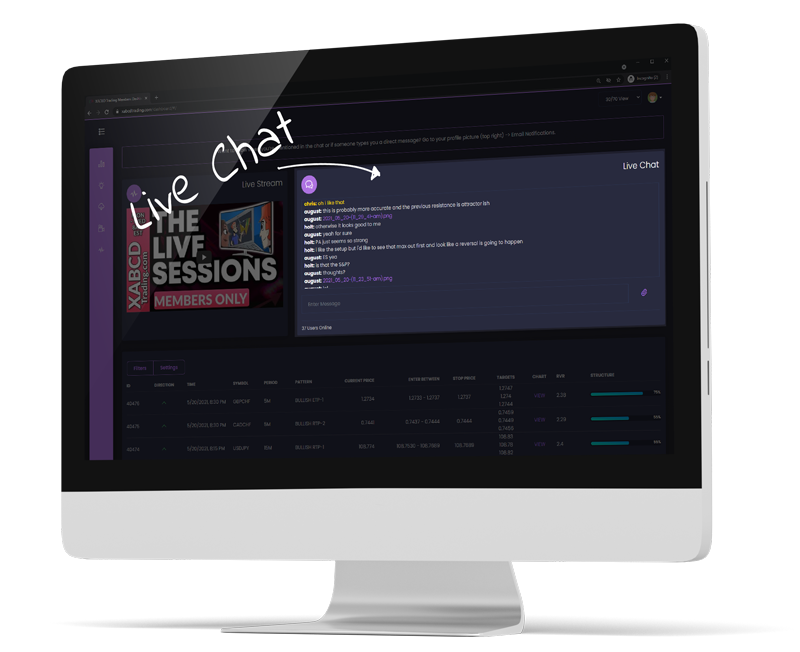 Community Room for Traders
Trading on your own can be lonely. Trading with a group of other active XABCD Traders who have also purchased our software will allow you to discuss topics with others, get you instant answers to questions, and compare notes and thoughts with many other users.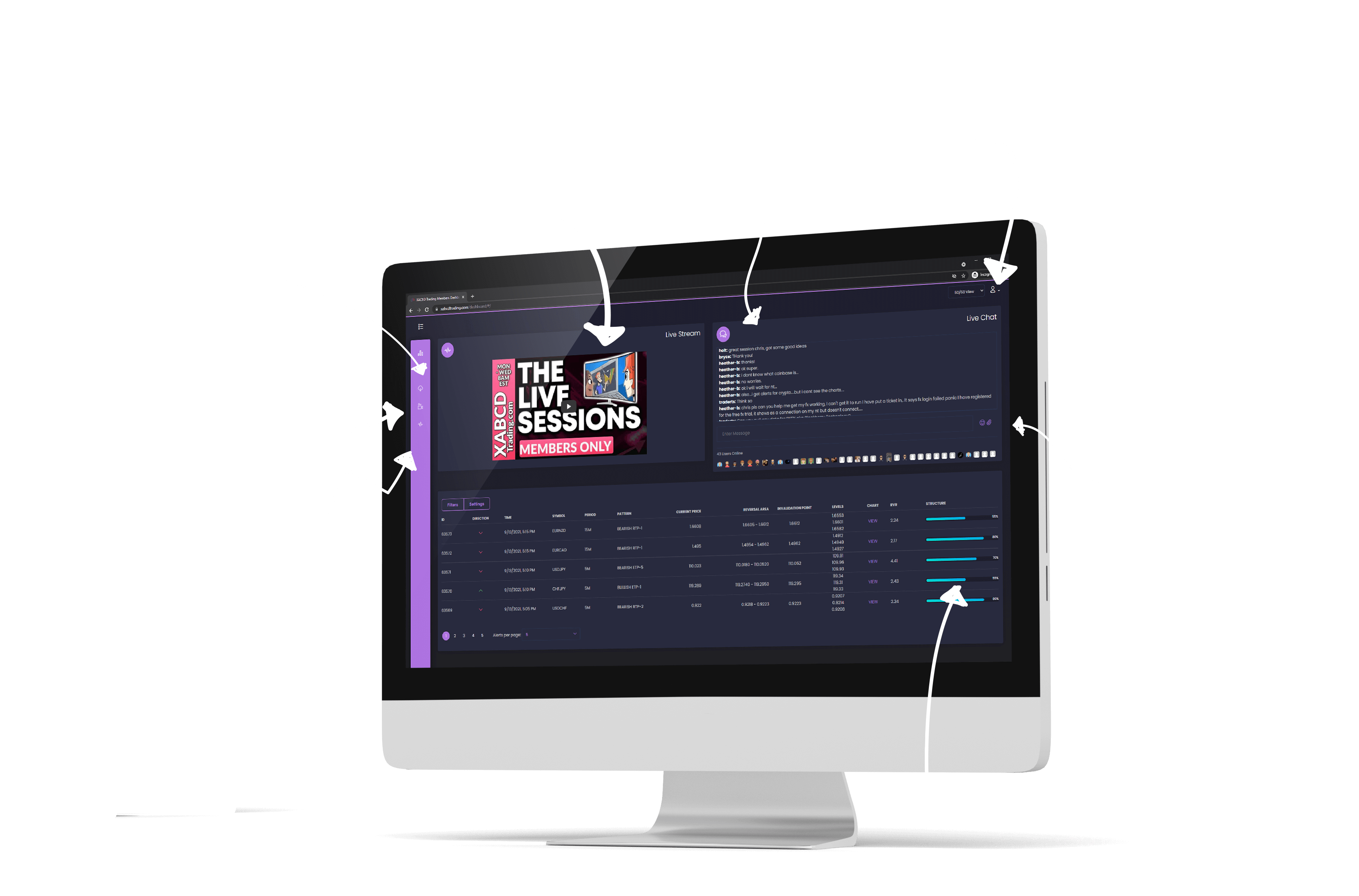 Benefits of Discussion Rooms
Working together facilitates idea generation
Share charts and get opinions from others.
Great place to be if you are not feeling motivated.
Get answers faster and move onto the next thing. Learn quicker with others.
Where We Host Our Live Streams
Once you have access to our community, grab a coffee and join other pattern traders in our live streams. Ask questions to our team and get the answers you need to accelerate your learning. Even if you just have a software question, just ask us and we'll be able to get you the answers you need so you can keep moving forward with your trading.