Priceline Indicator for NinjaTrader 8
---
This is a free priceline indicator for NinjaTrader 8 we've created for you that draws a horizontal line at the bid, ask or last price (any or all) with customized styles.
Download
Compatibility
Requirements: NinjaTrader 8
What is Priceline Indicator for NinjaTrader 8?
Priceline Indicator will draw a line at the current bid, ask or last price. Visually it's a way for traders to see where current price is in relationship to where price has been previously.
What Can I Customize?
You can select which lines (bid, ask or last price) you want to see as well as select the color, style and width of each line.
Is it Really That Easy?
Yes, all you need to do is add the XABCD Priceline Indicator for NinjaTrader 8 onto any NT8 chart and you'll be all set. Take it one step further and save your template as a default so every chart window you open will now be running the price line indicator.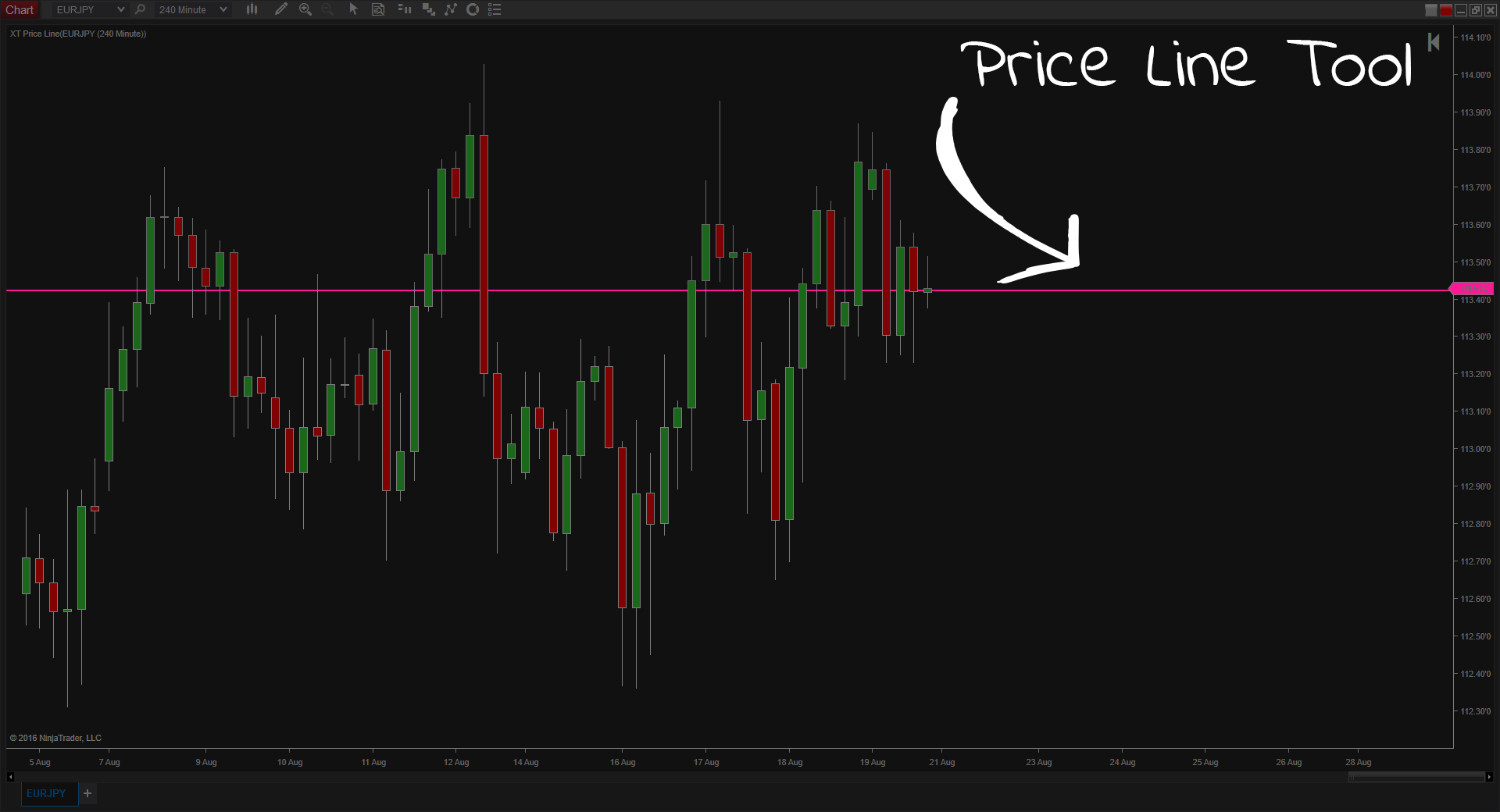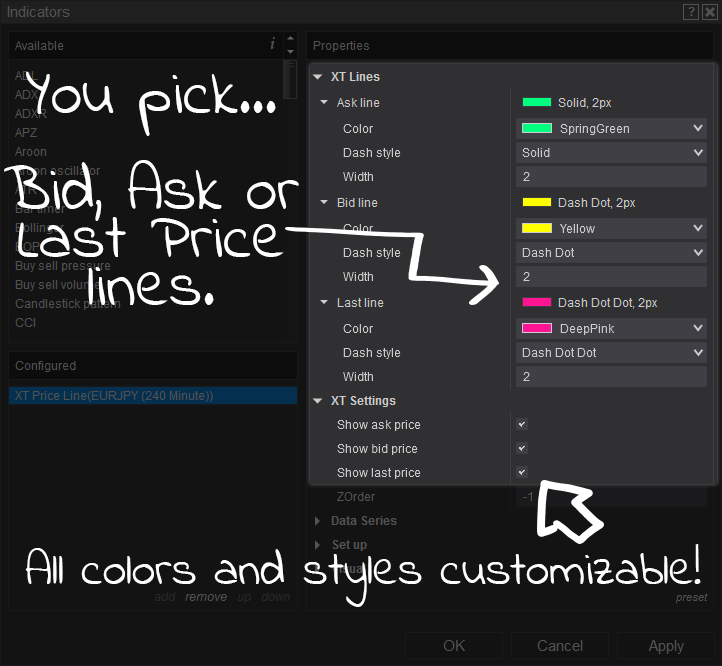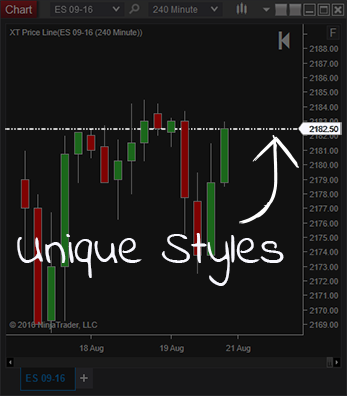 Active Users
since November 24, 2016
Get Your Free License.
In order to help keep this content free, we just ask that you like / subscribe to show your support. Your software is just one click away and we'll get it over to you.
How The Free License Works?
It's easy. Show us some love by smacking one of the buttons below, and we'll ask you where to send your free license key. These free keys are generated during our business hours so it won't take long before it arrives in your inbox.
Thank you very much. It works very good now. It can show ask/bit at the same time, very handy.
Simple but highly effective!
straight and simple useful indi, with all the options you could want
It works really well and I wouldn't change a thing
does what it says, thanks.
It's nice and subtle - thank you
love the news and at price indicator
Excellent service and recommended. very pleased