Live Streaming
Daily Live Streams: Monday to Wednesday
Recordings are available right after each live session finishes.
8AM EST Monday to Wednesday! Can't make it live? Send in your questions ahead of time or discuss it any time in the chat.
Got questions about the software or how to read a specific pattern?
Our team and the members who are logged in are all inside this room.
Speak up, ask your questions, its a pretty friendly group!
Never sit there wondering what to do - instead, get the answers and assistance to any questions when you need it.
Curious what the live sessions are like with us? Check out the video here, just hit the play button and tune in as if you're just about to start watching one of our live sessions.
Recordings are posted right after the sessions finished.
When the live sessions are not running, our community room is open 24/7 with discussions with all our other like minded trarders.
Join Us In The Live Room!
---
Our group meeting is at 8am EST Monday to Wednesday. These daily sessions are recorded and posted shortly after the training session is finished. In these sessions we'll tackle any questions you might have with the software and tips and tricks to help you throughout the day using our tools.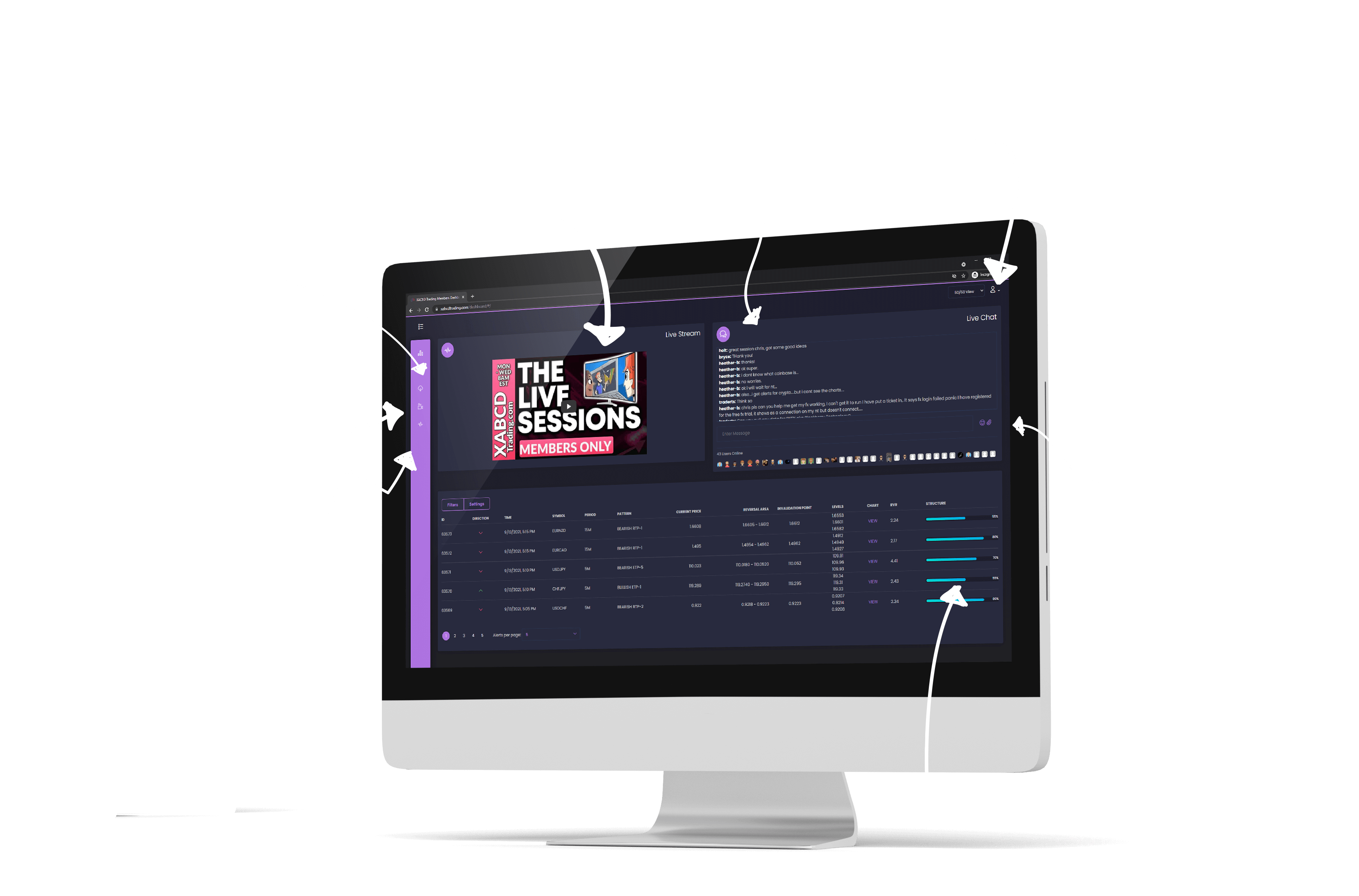 Recorded For Your Convenience
---
No problem, you can watch the recordings that are made available an hour after each day. If you have any questions about about the software please feel free to reach out to us.
Are you going to join us on
for our live stream?
Want to look at a chart for some assistance with reading it? Did you have some questions about our software? There is no set agenda for these live sessions and we'll keep going to make sure everyone's questions get answered. It is extremely important that users are not sitting there with a question and no place to get an answer. Although you can ask the questions any time in our chat that runs 24/7, if you want to visually see us work through the chart on our own screens, these sessions can be very useful.
The live sessions & screen sharing time starts at 8am EST. We go on until all the questions are answered and any lessons are completed so there will be lots of time to answer as many questions as you have for us.
How To Join The Live Sessions?
You will see these sessions immediately once you have
entered into our members area
. The live sessions appear in the top left and all you need to do is hit play.