Get A NinjaTrader App on Your Mobile Phone?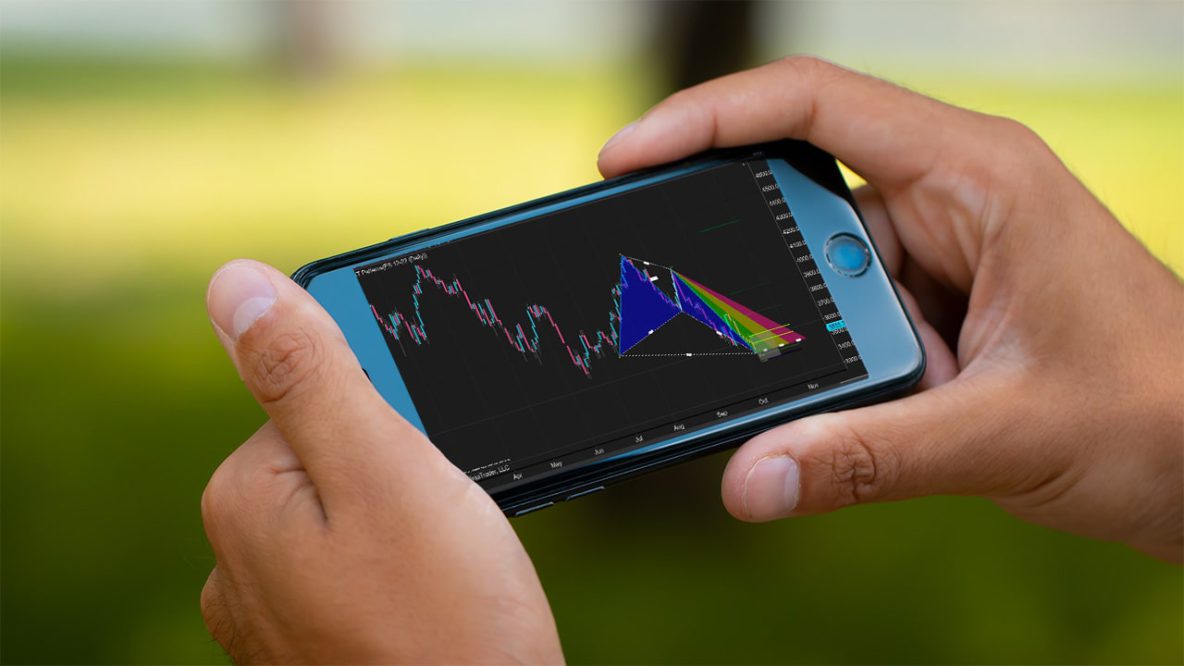 Have you been looking on the Apple App Store or Google Play Store for a NinjaTrader 8 mobile app? You won't be able to find one as there isn't an app for NinjaTrader. However, that doesn't matter because you can still run NinjaTrader 8 on your mobile.
The NinjaTrader Mobile Solution
NinjaTrader is a very advanced application that runs on your Desktop PC. Getting it into a mobile app would probably be a living nightmare and you would have a very different user experience. So the most simple way of getting NinjaTrader 8 to run on your mobile is by using a remote desktop application in order to control your home desktop PC that is running NinjaTrader. And it's totally free!
This works surprisingly well. In fact, so well that you don't have to worry about changing on your mobile syncing up with the changes on your desktop. You also get access to the same configuration of charts with everything just as you left it.
Recommended Apps To Use To Connect To NinjaTrader
This can all be done for zero cost. There is one from the apple app store called
Microsoft Remote Desktop
and if your an android user I'd recommend the
Chrome Remote Desktop
which will do exactly what you need with minimal configuration.
This is going to be extremally helpful and the best way you can get NinjaTrader 8 on your mobile.
Download the Remote Desktop App listed above for android or iOS
Connect back to your home PC and verify it displays correctly
On Your desktop, setup all your workspaces one at a time and resize the chart windows etc. so it displays correctly on your mobile
Continue to do this until all of your workspaces are setup for your mobile.
Why We Don't Think NinjaTrader Should Dive Into Mobile App Development?
Savvyapps reports that apps built on iOS and Android will cost companies "the big boys" $500,000 to $1,000,000 to build. That is for each operating system. However, this also doesn't include maintenance costs. We estimate this could cost NinjaTrader $750,000 to build a NinjaTrader 8 mobile app for iOS or android. For instance, this could double to 1500 customers if they wanted to cover both android and iOS. That's something they would have to do so that 50% of their customer base that use the other iOS won't get mad.
Once you have the money (if you did) you'll need to increase staff to support the ongoing mobile apps. This is similar to supporting the desktop version of the application and how bugs have to be fixed and new releases and features have to be built in even after the initial release of the mobile app. However, existing staff might not have the skills transferable to these other platforms and a new mobile app team might need to be developed. Adding more staff will just bump up the overhead.
A lot of traders use software like our
XABCD Pattern Suite for NinjaTrader 8
in order to trade using their platform. Therefore, if a NinjaTrader mobile app was to exsit, most of those traders would expect their code to be supported. In other words, this opens up a whole new bucket of worms and the NinjaTrader 8 app would then be extremely limited in what it could do.
Interactive Brokers Created An App. Then Came Disappointment.
First Release of TWS for Mobile
Did you ever use Interactive Brokers for Mobile? Their first release back in 2013 was horrible, and that's putting it nicely. In fact their ratings were so bad in both the app and play store that to this day, they still have not really recovered. It's not as bad as it once was, but its taken years to get to where it is at now. Almost 10 years.
Users Expected The Same Desktop Experience
Even so, lots of people still give it a bad review because they are looking to do the exact same functionality on their mobile as they have done on their desktop. Thousands of bad ratings is the exact same problem NinjaTrader will face if they ever attempt building an app since traders will want to do the exact same things on a mobile as their desktop. Due to screen size, and user experience I fear users wil lbe left disappointed.
Tips and Questions Running NinjaTrader 8 On Mobile?
Workspaces Sized For Mobile
The benefit of using workspaces in NinjaTrader 8 is that all your window sizes stay the same size when restoring them during use. This means you can have workspaces just for mobile users. When you open that workspace your windows are the same size and placement on your desktop screens. If your new to workspaces then
watch this video which is all about workspaces
.
Name Your Workspaces With Mobile in the Title
If you name all your mobile workspaces with the same naming scheme then it would make it easy to navigate. Example, maybe you have a workspace just for placing orders and another for viewing charts. Using a naming scheme for all your mobile workspaces and categorize them would be a big benefit.
Do You Need A VPS (Virtual Private Server) to run NinjaTrader 8 on your Mobile?
No. To connect back to your machine, it does require you to keep your desktop on, however for most people this isn't an issue. Just let your desktop run and connect back to it. It's very easy. You can also get voltage meters that will calculate your monthly cost in electricity to run your home desktop and when I did this my total cost was $5.24 per month which is far less than renting a VPS.