NinjaTrader Login Automatically – Skip and Bypass Fix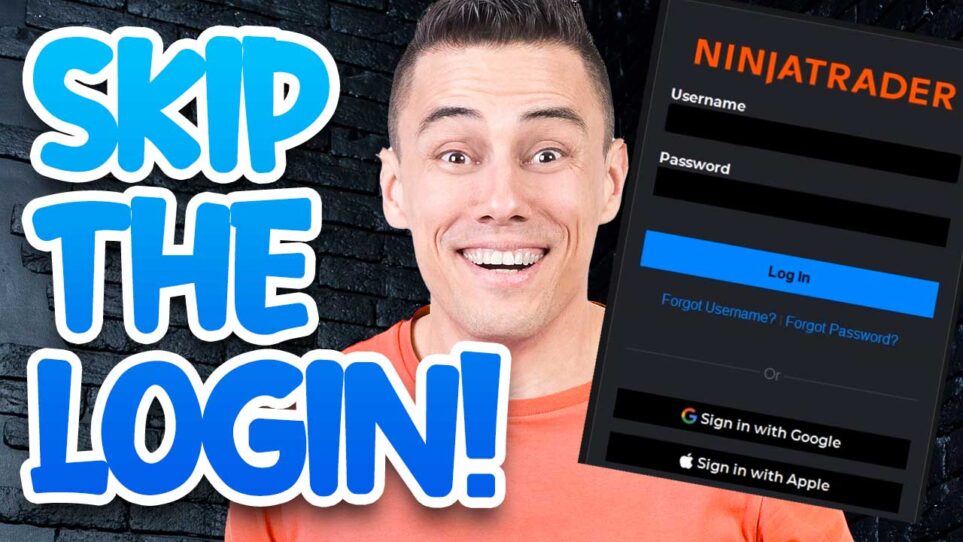 NinjaTrader Login Bypass Method and Auto Login
Since NinjaTrader released 8.1, it introduced a new login box. For the vast majority, this wasn't a big issue. For a smaller group, there was a need to bypass the new NinjaTrader login box. Several reasons for this but it seems most of it was due to automation of restarting the platform, or bringing it back online should the platform close down.
We've built a script that lets you bypass this login box and automatically login. Let's dive into each reason you might want to do this and how it might impact your trading.
Efficiency: NinjaTrader has built-in a lot of automatic functions such as connecting to your data provider. Another automated start-up function is opening up your previous workspace and restoring that layout. This might include a market analyzer which could take some time to load. Maybe you start up your NT8 in the morning, go make a coffee, and expect to have it up and running when you return. Whatever the reason, efficiency is a good umbrella term to explain what you might be doing here and why you want it removed.
Streamlined Workflow: You might be restarting NinjaTrader 8 mid-day automatically. Or perhaps if it's ever detected by a monitoring script, you would have the NinjaTrader 8 program to relaunch.
Institutional Use: In institutional settings might have users that share a single workstation and these types of firms or financial institutions would need to configure the software to automatically login using predefined credentials. I would think the majority of users that use their software are not institutional but instead retail. However, these larger clients might to be able to skip these login boxes.
Testing and Development: A lot of build processes can be written to test the trading software but also launch it after new builds have been compiled. It would be a lot quicker for testing and developing if users were able to skip the login box so that the platform launches and connects once the build process is finished.
In general its never really a good idea to bypass a login. Especially if you share the physical machine or the physical machine doesn't have enough protection on its own.
Unauthorized Access: Login boxes appear there so that it prevents unauthorized access to the trading account. However, you could have it configured in NinjaTrader 8 where there is no live data access and would still want to bypass the login box. You might be trading on a demo account where security is not a major concern. You could also want it to login, but not have the connection with a saved username/password which could be used for testing. It's best to weigh your options.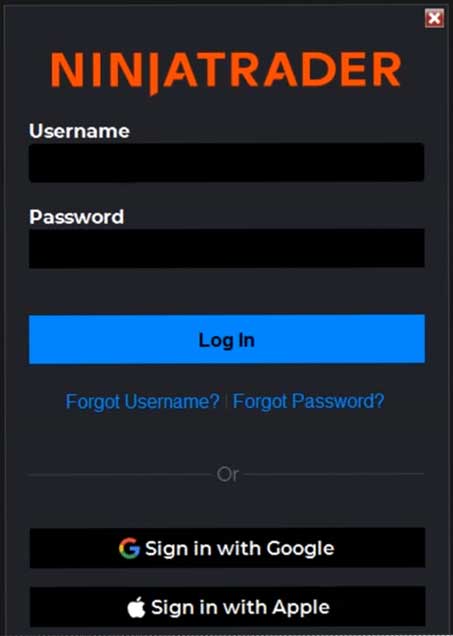 Instructions To Skip the NinjaTrader 8 Login Box
We have created a script that you would run which would accomplish this task. This script is part of our
XABCD HotKeys program
and would allow you to run the script (instead of the NinjaTrader 8 program). The NinjaTrader login script would then launch the NinjaTrader program itself, and then watch for the login box. When the login box appears the script would enter in your username and password and hit the login button. The NinjaTrader 8 program would then continue to load.
What is the XABCD HotKeys Program?
You can get the specifics about the
XABCD HotKeys program
but it's a collection of scripts that would let you do certain things.
What XABCD HotKeys Can Do?
Place an order with a hotkey that does multiple things. Eg. Sets the quantity, then picks the atm template, followed by hitting the buy or sell buttons.
Load a specific indicator onto the chart with the press of one hotkey.
Login to NinjaTrader 8 automatically like we're discussing in this post.
What Happens If I Use Google or Apple Login?
You will need to use a username and password to bypass the box. If you use google or apple login, you will need to hit the forgot password button. Login using your email and password provided when you requested the password reset and you can then login. Might be a good idea to change your password to something you can remember as the one initially sent to you will be quite long.
Will The Login Box Change In The Future?
With NinjaTrader's latest statement, this is almost a certain "Yes".
I say it is "almost" since the product has not been released but they have made a statement you can read which will give you that very strong indication.
This feature is an ongoing item our product, development, and marketing teams are aware of and considering futures improvements and changes to. We have numerous forum posts, emails, and other channels people have communicated their desire to change this functionality.

This is a large scale change that affects multiple aspects of our business, but we are actively exploring all options. However this may take some time due to the scope of the change.

I want to assure all who have posted here, reading this thread, or providing feedback in other channels that we are intimately aware of the scale of customers asking for this change. We have stopped tracking feature request votes as the product team has deemed this as a pertinent item to review, and we will provide updates when possible on future changes if they are made.

Thanks again to all who have posted here and in other threads.