Top 10 Features of our NinjaTrader 8 Indicators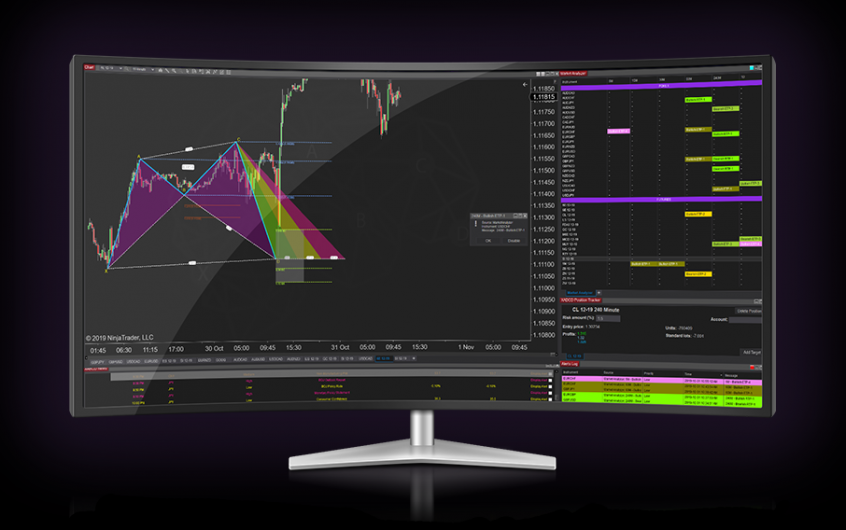 NinjaTrader 8 Indicators
Top 10 Features Under the Hood?
---
Feature #1: Real Time Pattern Identification
We re-coded ZigZag to make this possible!
The zigzag indicator (compared to other platforms) is looking for a confirmed high / low and not the most recent high/low. This has people using NinjaTrader commenting that the zigzag indicator is lagging. This indicator built into the platform is called "Zig zag"
---
We developed our own way of identifying high's and low's in the market that does not cause any lagging. This leaves you with real-time pattern alerts.

---
XTZigZag is a way of marking in high's and low's to find patterns without any lagging, live and in real time.
---
Feature #2: HUGE Performance Optimization
We created our own optimized market analyzer column to maximize performance!
If you have ever created a market analyzer setup before, you will probably create your own columns by choosing "Indicator" and selecting your indicator under the properties. This is a great way to do it if you want poor performance.
---
We created a high performance version of the NinjaTrader 8 indicators that allow us to scan for patterns through the market analyzer at a fraction of the speed! This makes a huge difference when loading the market analyzer and when it comes to the number of symbols you want to scan. We've tested this with over 500 symbols scanning over 3,500 charts!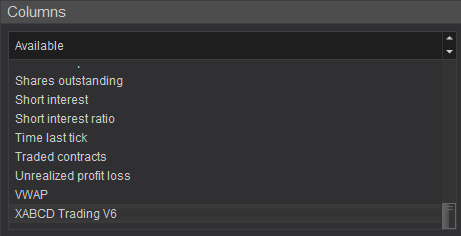 ---
In the above screenshot you will see our XABCD Trading V6 as a market analyzer column - this allows for high performance scanning!