NinjaTrader 8 Trailing Stop Guide – Step By Step for 2023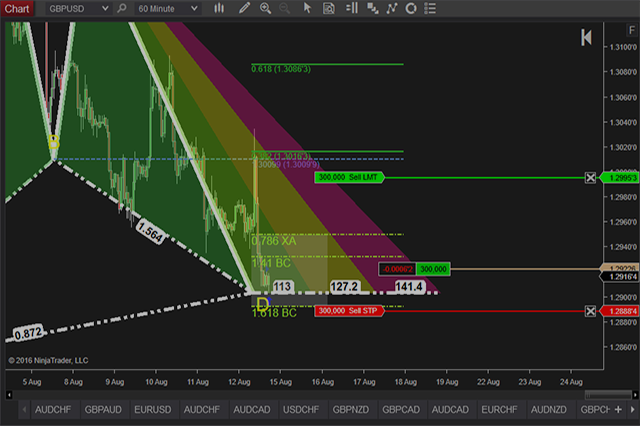 2 Ways to Setup Trailing Stops in NinjaTrader 8:
Trailing stops in ninjatrader can be very easy and logical. But first, ask yourself this very important question if you're thinking of setting up trailing stops in NinjaTrader 8:
Are you already in the trade, or are you thinking about going in to the market?
The reason why this is so important is because it's a totally different method depending on if your order is already placed.
ATM (Automatic Trade Management)
This will need to be done before the trade is placed. If your existing position has not been placed, you will use an ATM strategy to trail your stops. This is just one of a few ways of attaching ATM orders when placing positions.
1) Open a chart and in the top you will see the chart trader can at the top which looks like a pause button (5th icon over by default from the right).
2) Under the ATM Strategy section of your order is where you will configure your trailing stop.
OCO Orders (One Cancels the Other Order)
If you're already in the market, you will use OCO orders to trail your stop. You can use OCO orders as well to place trades based on conditions.
This is not the ideal way of doing it and depending how many trades you have on. It could get a bit confusing if you did it that way. Consider trying to get into the habit of placing a trialing stop or an auto stop to break-even if you leave trades on over night.