Membership Details
Everything in One Place. Software and Training for XABCD Patterns.
XABCD Pattern Suite and Training
The main difference between each of these is that they are broken down into leasing our indicators or purchasing them as a one time payment and no ongoing costs. Then it just depends on how many licenses you require and how much time and access to our membership community you would like to have access too.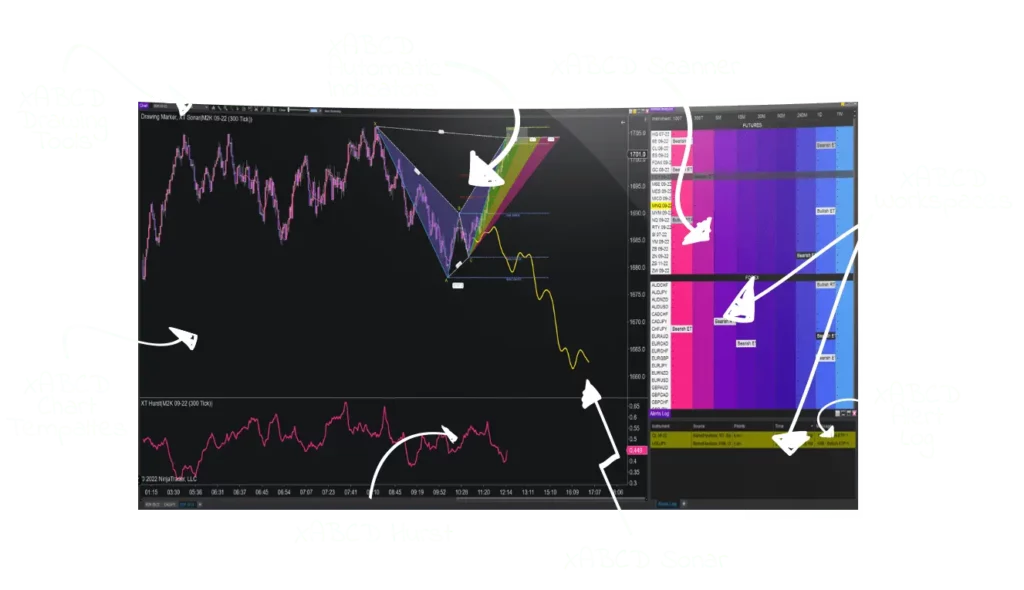 Membership / Training Area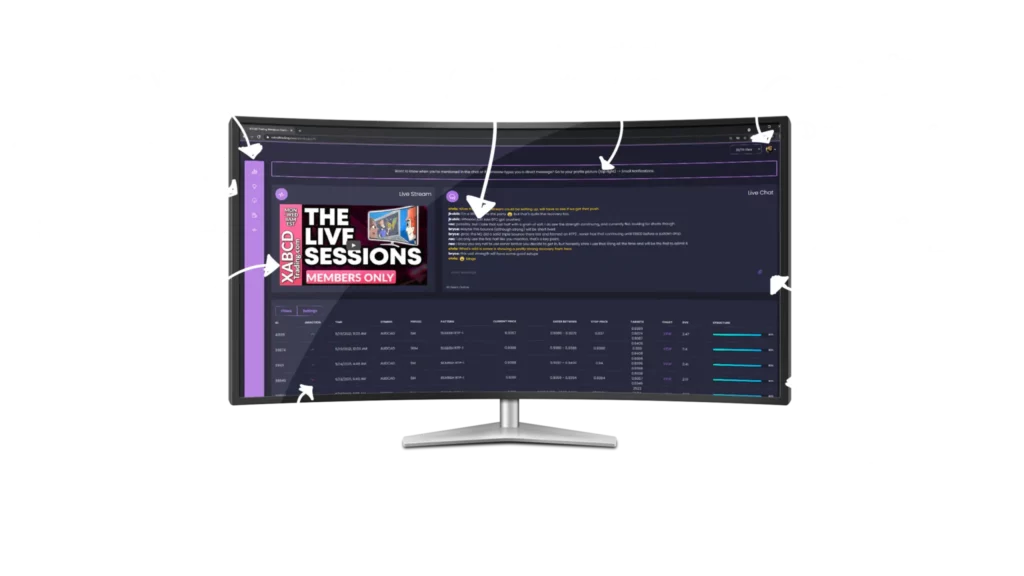 Monthly
Leased License and 30 days of Training
XABCD Pattern Software for NinjaTrader 8, MetaTrader 4 + 5
Templates, Workspaces and Custom Sound Effects
Sonar Indicator
Hurst Indicator
Education Included
Monthly Access
XABCD Trading™ High-Definition Video Educational Course
Live Group Classes - Monday to Wednesday at 8am EST with Recordings
Recorded Webinars and Lectures
Monthly Access
Pattern Scanning
Web Based Scanner + Alerts
Pattern Structure Alerts
Email Alerts
NinjaTrader 8 Market Analyzer Scanning
Monthly Access
Community Access
Members Community Discussions/Chat
Private Messaging System To Reach Us
Share Screenshots
One Time Payment
1 Lifetime License + 6 Months of Training
XABCD Pattern Software for NinjaTrader 8, MetaTrader 4 + 5
Templates, Workspaces and Custom Sound Effects
Sonar Indicator
Hurst Indicator
6 Months Access
Education Included
XABCD Trading™ High-Definition Video Educational Course
Live Group Classes - Monday to Wednesday at 8am EST with Recordings
Recorded Webinars and Lectures
Jump Start Sessions
6 Months Access
Pattern Scanning
Web Based Scanner + Alerts
Email Alerts
Pattern Structure Alerts
NinjaTrader 8 Market Analyzer Scanning (Lifetime)
6 Months Access
Community Access
Members Community Discussions/Chat
Private Messaging System To Reach Us
Share Screenshots
One Time Payment
Multi-Lifetime License + 12 Months of Training
XABCD Pattern Software for NinjaTrader 8, MetaTrader 4 + 5
Templates, Workspaces and Custom Sound Effects
Sonar Indicator
Hurst Indicator
12 Months Access
Education Included
XABCD Trading™ High-Definition Video Educational Course
Live Group Classes - Monday to Wednesday at 8am EST with Recordings
Recorded Webinars and Lectures
Jump Start Sessions
12 Month Access
Pattern Scanning
Web Based Scanner + Alerts
Pattern Structure Alerts
Email Alerts
NinjaTrader 8 Market Analyzer Scanning (Lifetime)
12 Month Access
Community Access
Members Community Discussions/Chat
Private Messaging System To Reach Us
Share Screenshots