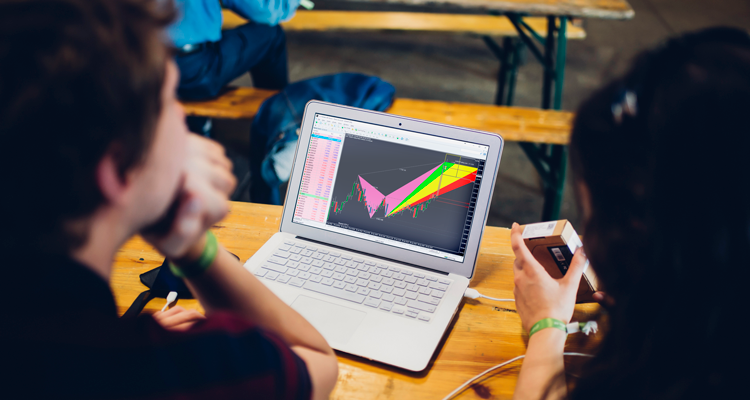 ---
XABCD + Price
Creates any 4 point, 5 point or 6 point XABCD pattern. Enter your own ratios or use ours.
Highlights
Enter Your Own Patterns or Use Ours!
Includes our Time patterns (see below)
Shows Historical Past and Current Patterns
No Repainting of Patterns
Optional AB Fib Extensions
Audio, Visual and Email Alerts
Have us scan over 1500 patterns and alert you via SMS (internationally)
XABCD + Time
Time is just as (if not more) important than price.
Highlights
Fibonacci Time Measurements
Editable Time Extensions (Advanced Users in time analysis)
Auto Plots Time Extensions
Course on Time Analysis (included in your all inclusive membership)
---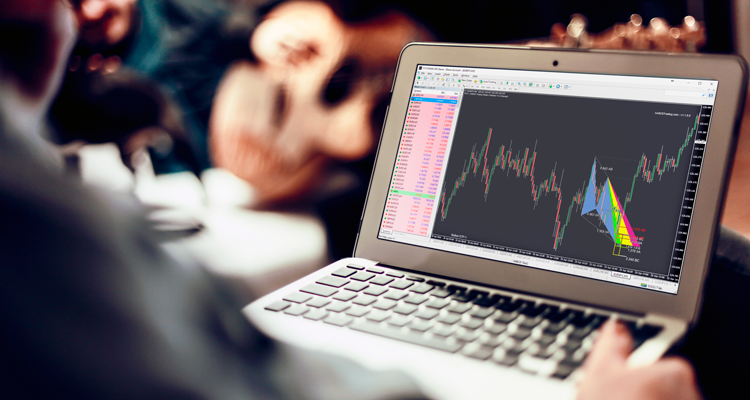 ---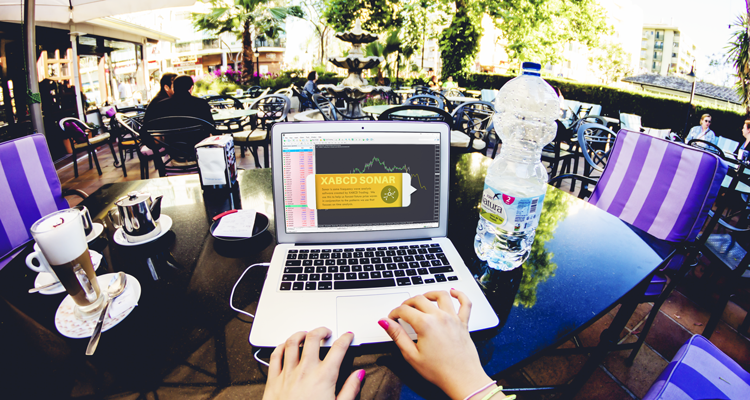 ---
XABCD + Frequency Waves
If you have never used frequency wave analysis before then you have been missing out on the natural order / flow of the market.
Highlights
SONAR Indicator
Hurst Exponent
True Multi-Dimensional Trading
Our HD Video Educational Center will show you how to use SONAR with your pattern trading.
The hurst exponent indicator will help you determine if data is persistent or anti-persistent. Since we are looking for reversals this can be excellent data.
We'll show you how to use this one, but it's already proven outside of the market when measuring natural water flow.
More screenshots of our "XABCD MetaTrader 4 Pattern Indicator Suite"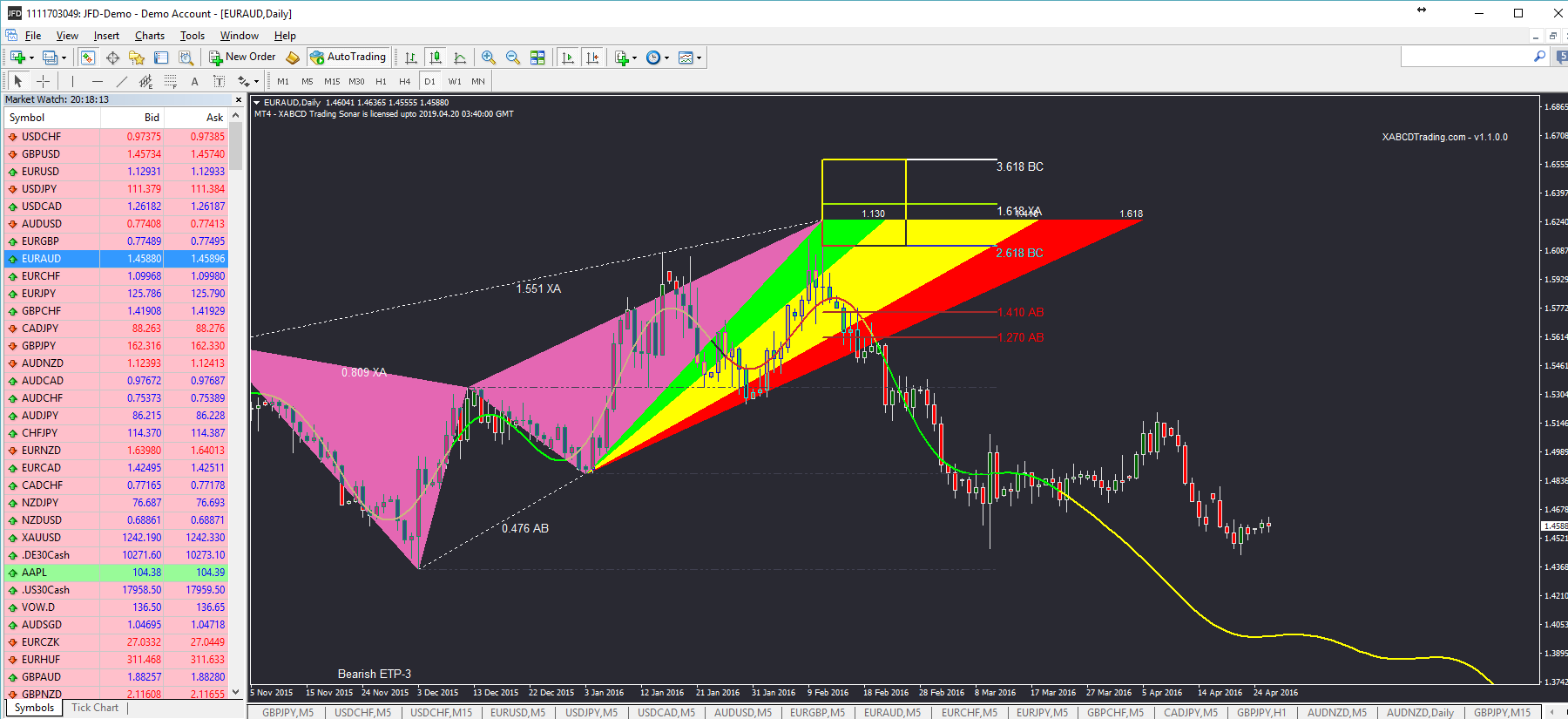 ---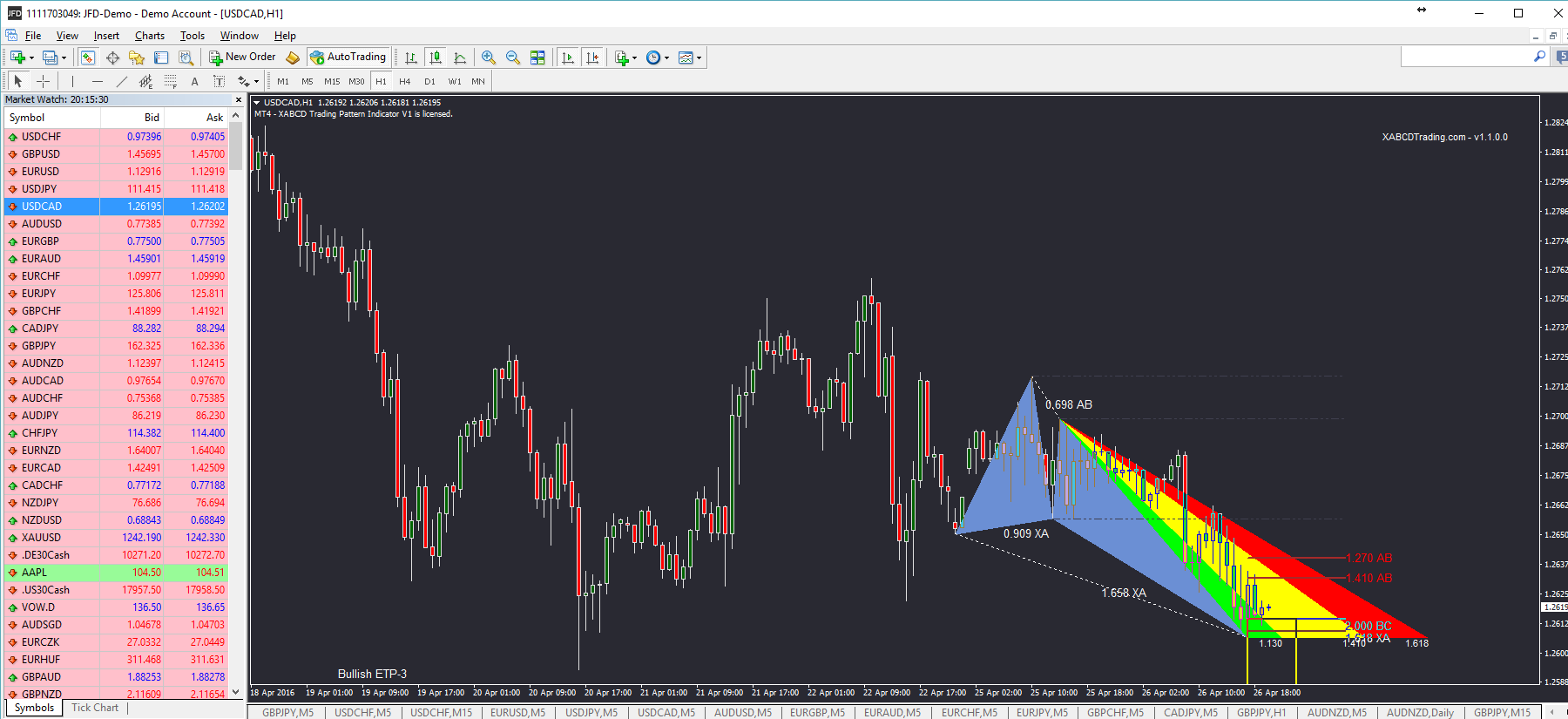 ---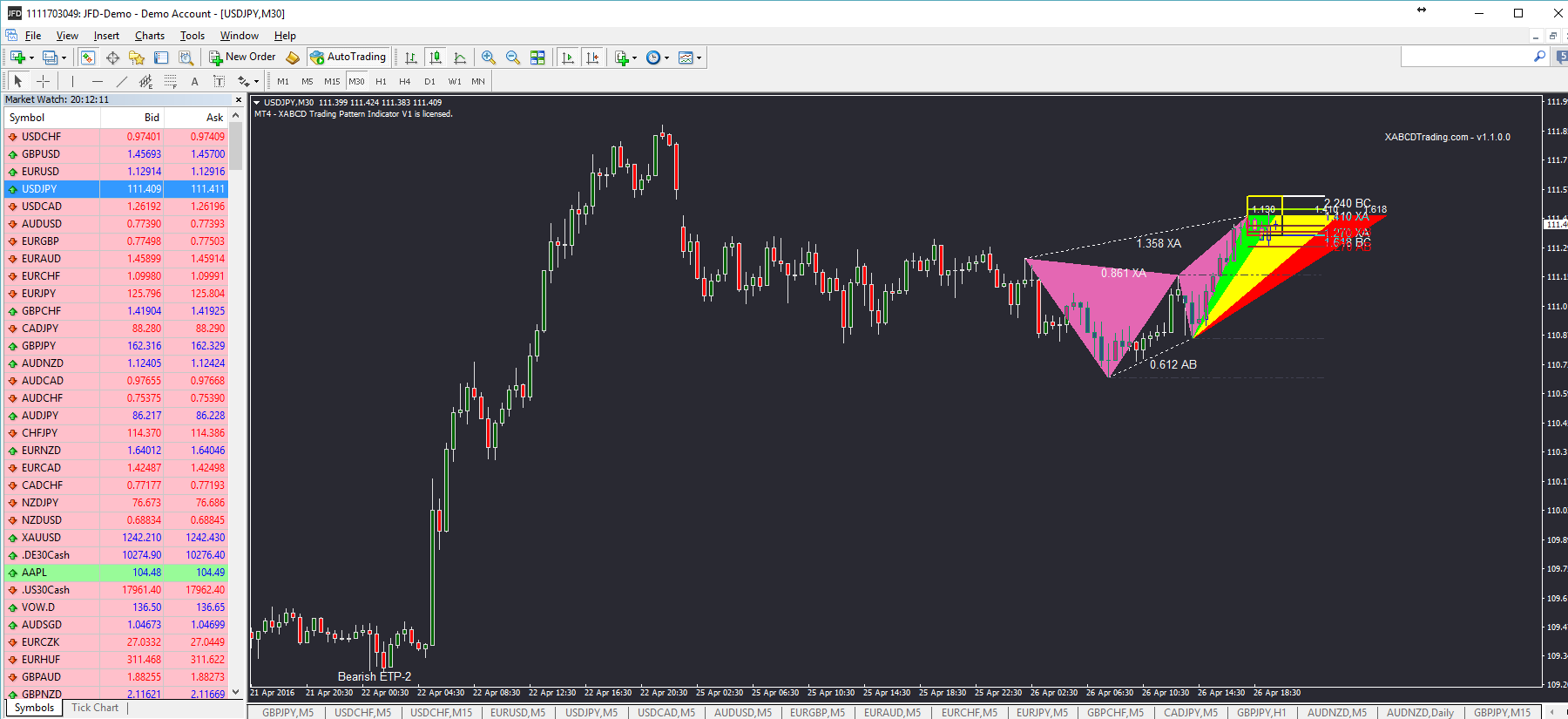 ---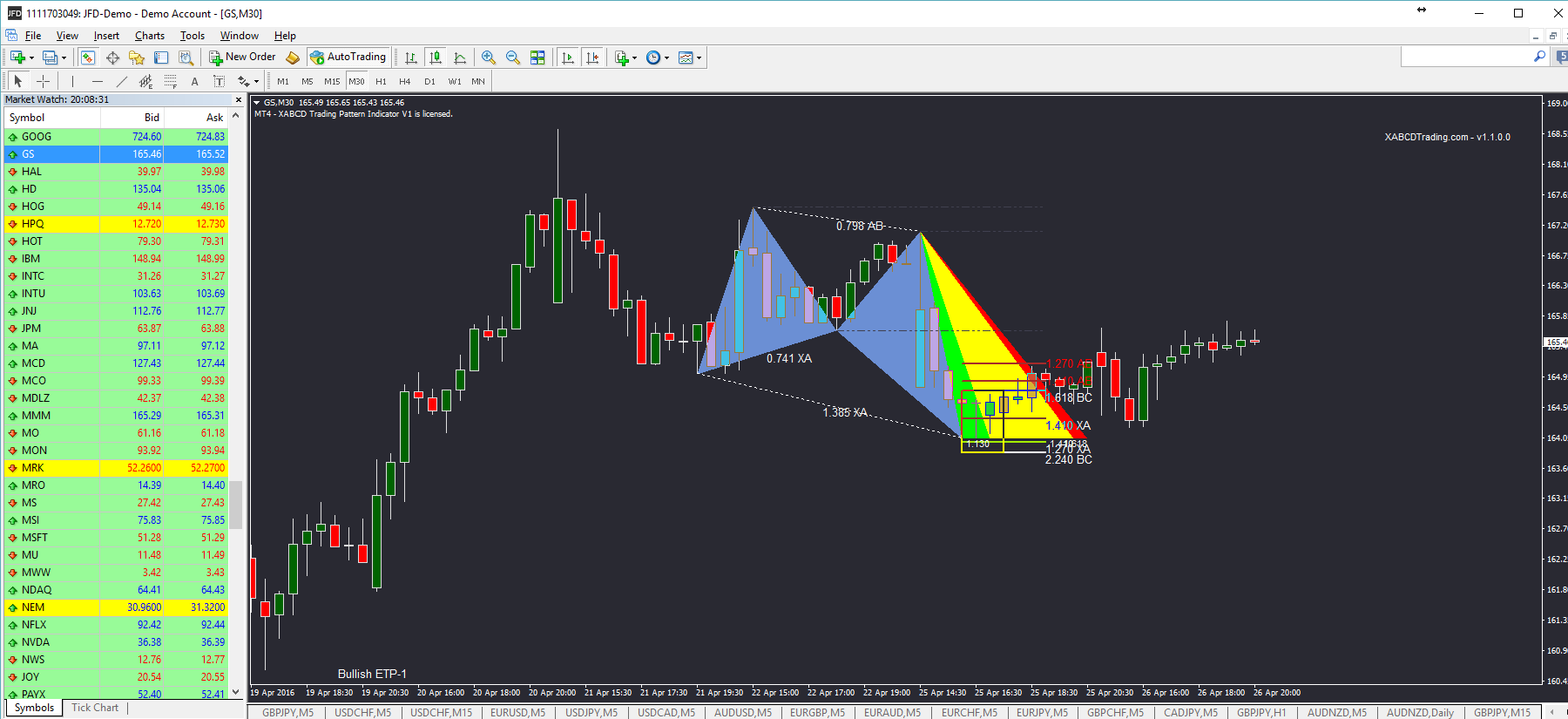 ---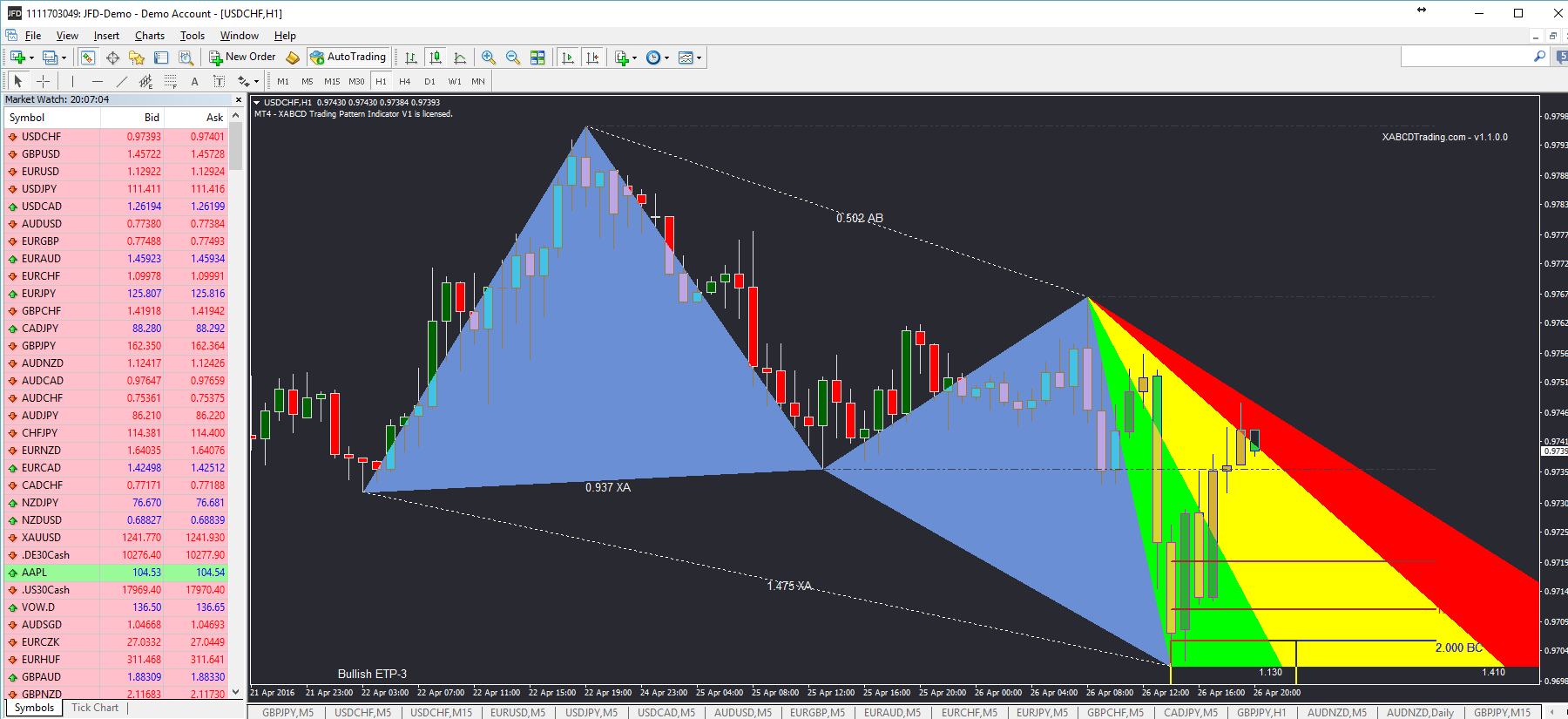 ---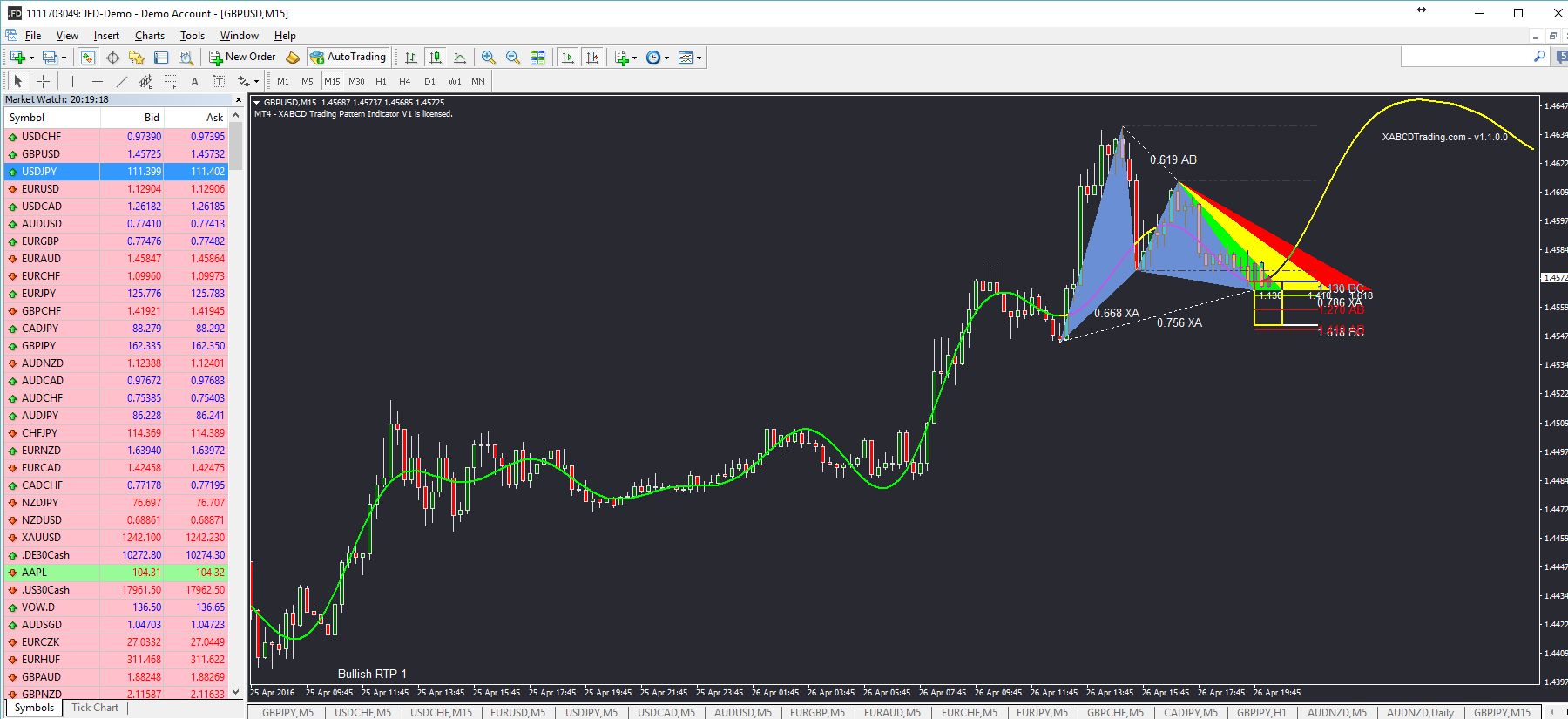 ---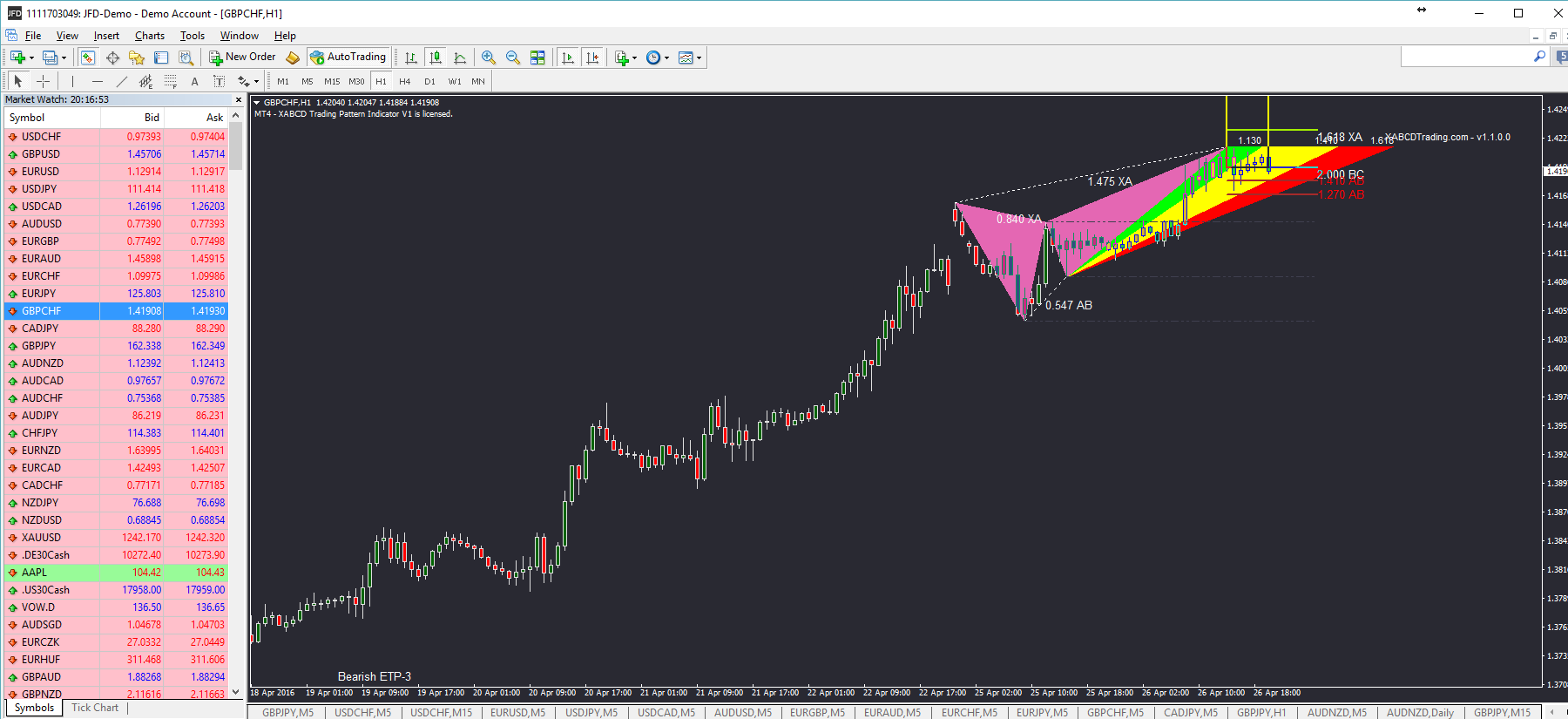 ---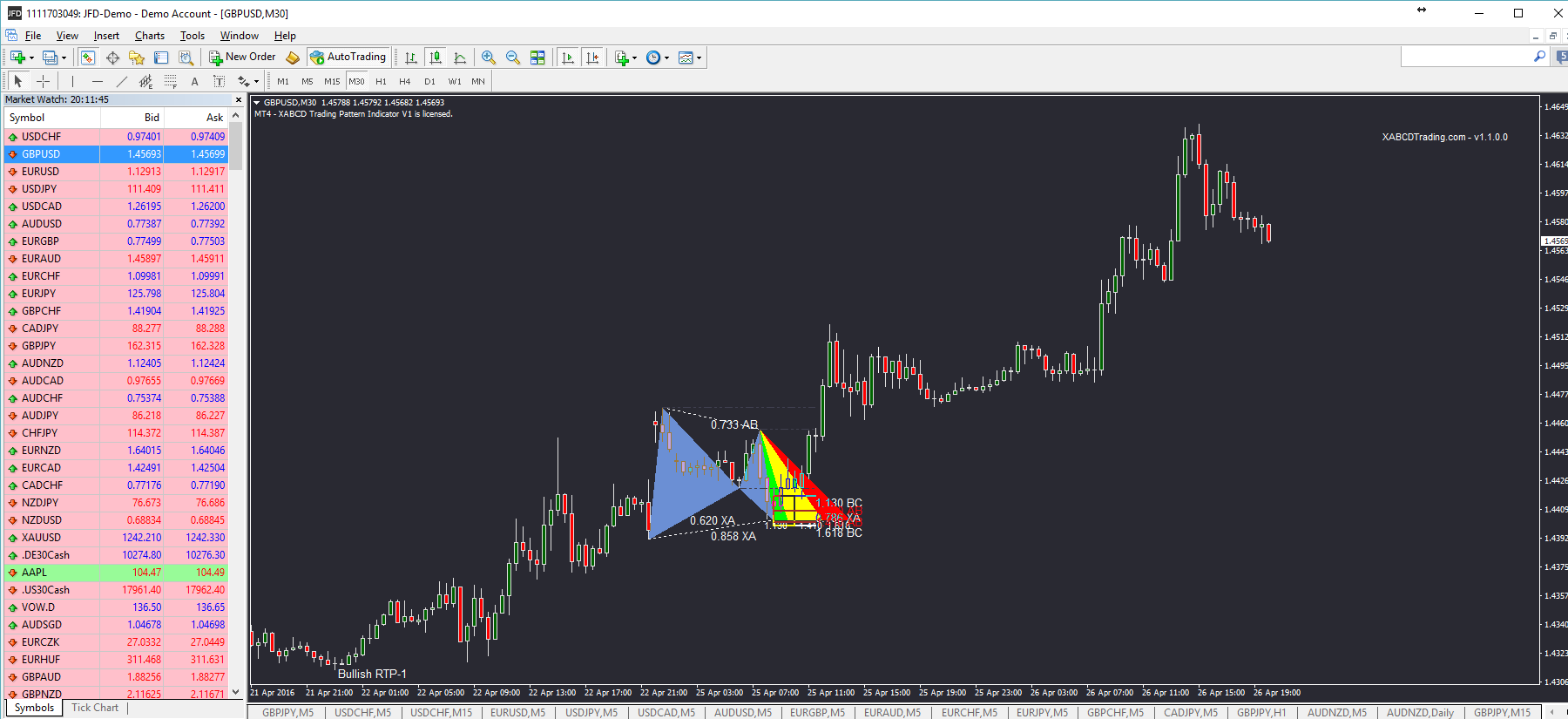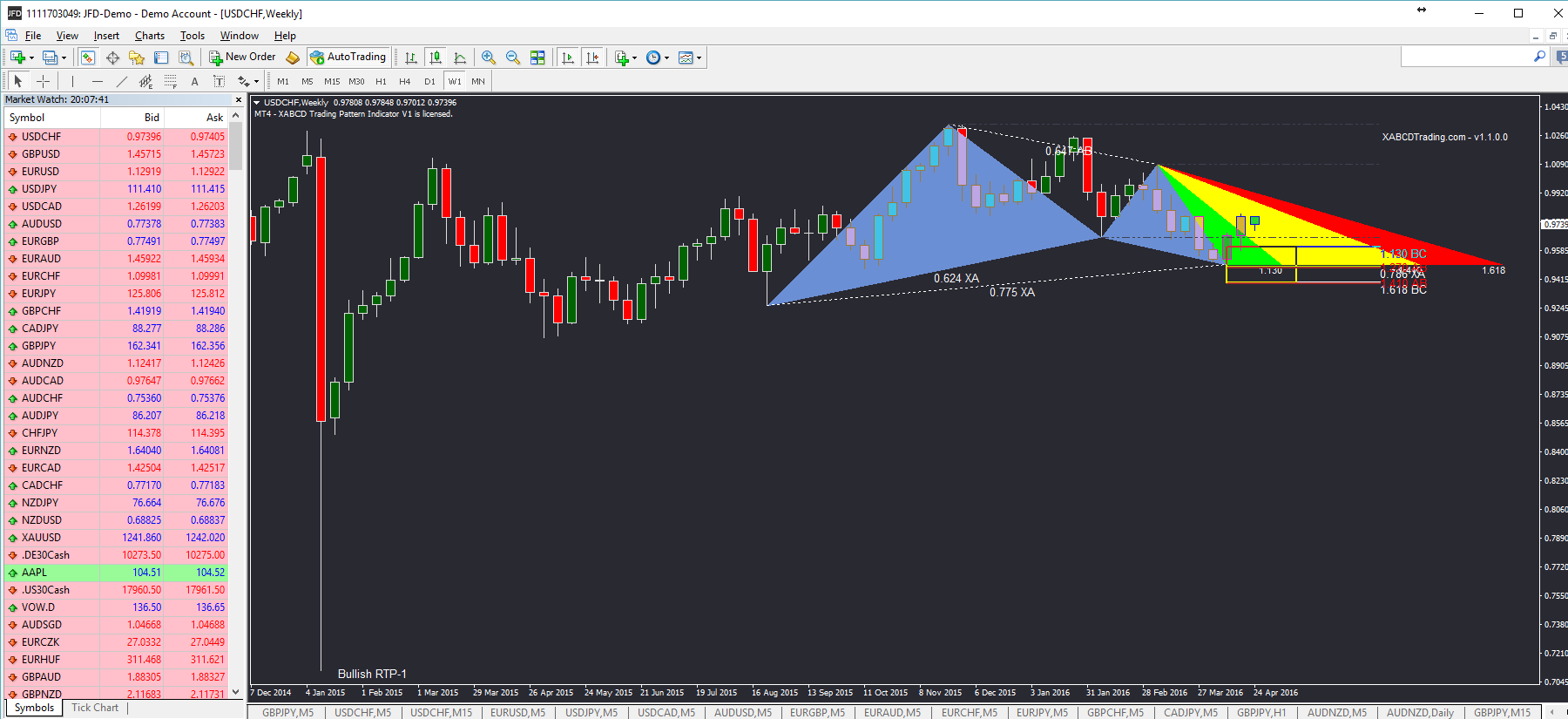 ---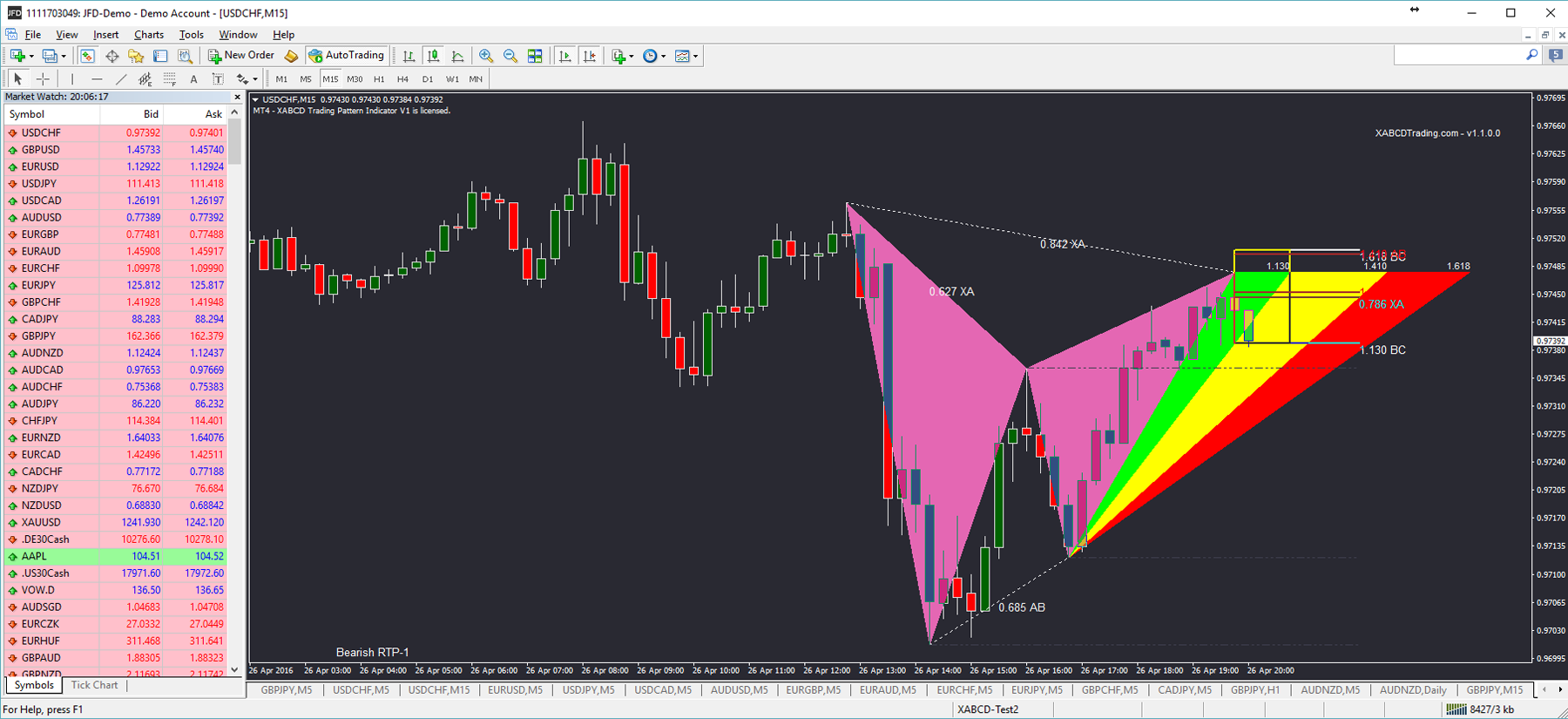 ---