How to Change NinjaTrader Bar Types? (2023)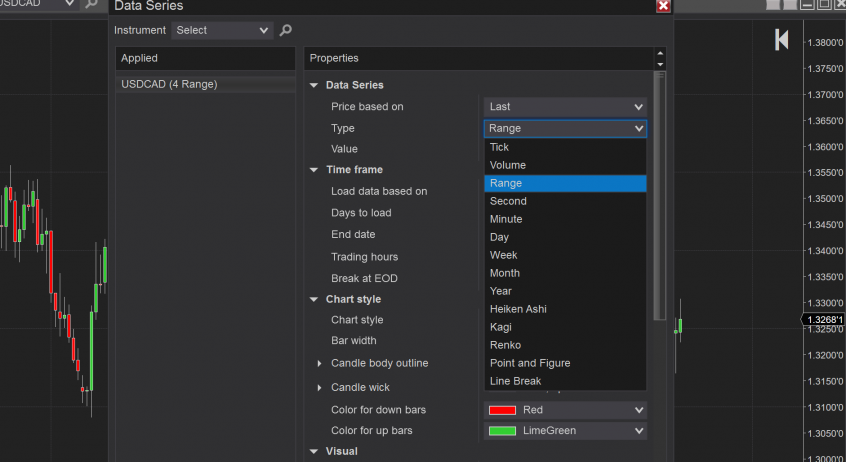 Changing NinjaTrader Bar Types
NinjaTrader bar types can be changed from minutes to other options such as range bars or renko bar charts. This will depend on the traders needs and what they are wanting to use. But yes, you can change NinjaTrader bar types very easily by following these simple instructions.
1
Open a new chart inside of NinjaTrader.
You can open a new chart from the control center, and clicking on the "New" menu followed by "Chart"
2
Right click on the chart and go to Data Series.
More advanced keyboard users, just press CTRL + F and you will get the data series window opened
3
Under "Type" change this to the bar type you desire.
That's it! Don't forget you can save this chart template as "default" to have it open up the exact same way every time.
How to Change Bar Types in NinjaTrader 8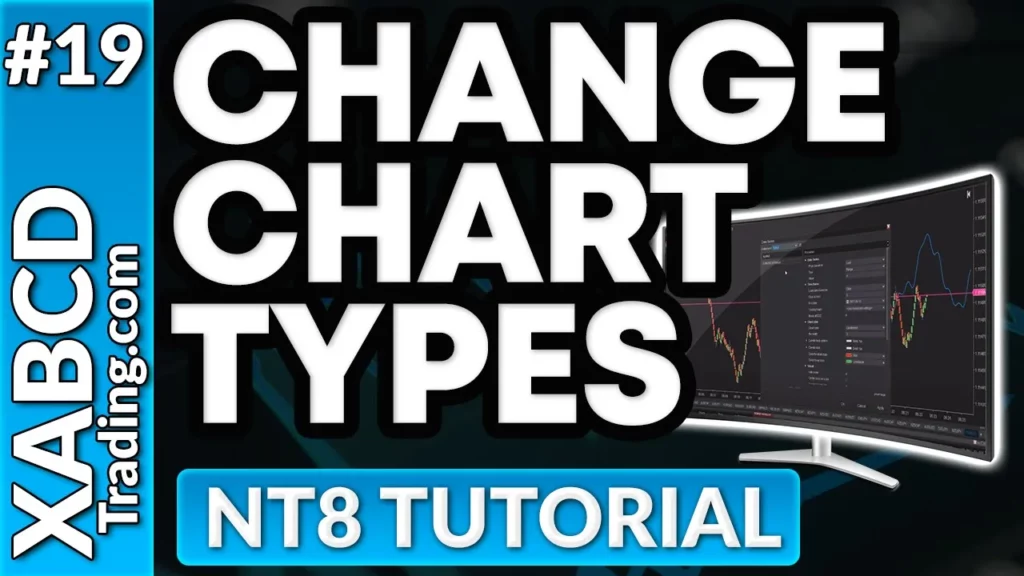 The following bar types are available currently in the NinjaTrader 8 platform:
Tick
Volume
Range
Second
Minute
Day
Week
Month
Year
Heiken Ashi
Kagi
Renko
Point and Figure
Line Break
For each of these types you can set a certain preset which will store your favorite settings for each chart type. An example of this can be found in the video above. Our
XABCD Pattern Software
for NT8 also works on the above types of charts. If you have any other problems with the setup, feel free to reach out to us on the live chat support as we might quickly be able to help you there too.
Using Presets in NinjaTrader 8
Input your text here! The text element is intended for longform copy that could potentially include multiple paragraphs.