What Broker Should I Use?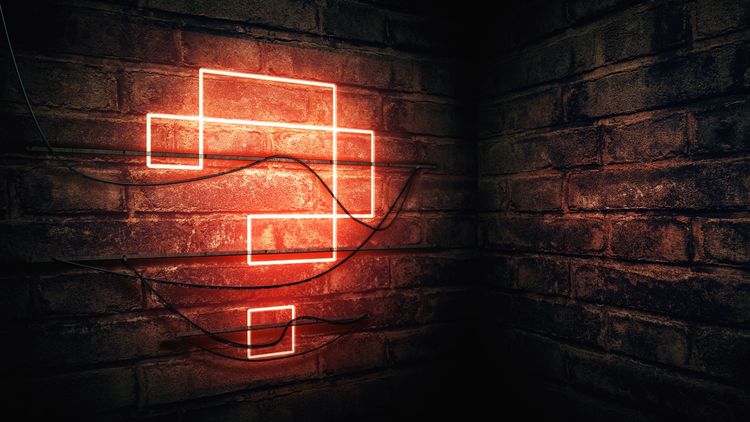 How to Know what Broker I Should Use?
We're not going to provide any recommendations on specific brokers that you should use. However, we're going to try to help you ask questions that will educate you on what to ask yourself.
There will be no recommendations on brokers to use. This is to help you with your own research on what some of the questions you might want to find out.
What Country is the Broker Registered?
The country that the broker is registered in will be very important because some brokers might not accept you. For instance, you might find a broker outside of the US - however they don't take US clients. So knowing where the broker is located and if they will accept you given the country you live in will be a great question to start asking yourself.
You might find other reasons too where the country plays a roll. You might find that some countries offer insurance of deposited funds up to a certain amount. The insurance is by the government so if anything happened to the brokerage your protected. Where other brokers in other countries don't have this sort of protection.
Regulations behind the country that the broker is located in is also important.
You might not want to be your brokers only client. You also might not want to be the biggest fish in the sea. When it comes down to what broker should be used does size matter?
To you this might be important - or it might not matter at all. For instance, if you had a 50k trading account with a broker who averages their clients avg deposit account size is 2k then you might be on of their largest clients. However there are other brokers where 50K would make you a very small fish.
Some might argue that bigger brokers are more stable because of the amount of clients. This might be true but I also think of JPM and their collapse. Even if your big, you're never too big to fail.
When it comes to customer service you might not like the service provided by a bigger broker. This is something else you'll need to ask yourself if a big broker is better or worse?
What Is The Minimum Deposit Size?
Some brokers have a minimum deposit size. For you, maybe you don't quite have the capital that a broker is asking as some of them are requiring 10k, 25k before opening an account.
If you do meet the minimum then you might like the fact that a broker offers a high minimum amount. To you this might mean greater security. It could also mean that you could be the smaller fish in a big pond.
What Kind of Leverage Do They Give You?
Some traders might look for a broker that gives them a high leverage. This is even though leverage brings on big risk.
Some people however like to see a broker that does not give lots of leverage as ones that do tend to appeal to more risky traders and might be more risky themselves.
Are You Forced To Use Their Charting Platform?
You might feel that some brokers don't offer a great charting platform. The alternative would be to find a charting software that would connect and support your broker of choice.
If you're forced to use a charting platform that is basic, this might be a deal breaker for you. If you chose to stay with a broker with a basic charting package then that could be OK as you might choose to use another and keep it separate from your broker. This is very important when you ask the question to yourself: What broker should I use?
Regardless what broker you use, you can always use a platfrom like NinjaTrader for charting needs. Software like our XABCD Pattern Suite or our free XABCD News indicator could help you with your technical analysis and charting needs.
What Are The Brokers Fees?
When looking for a broker you'll probably want to look at their fees. Just remember, fees to place trades are only part of the total fees you'll be paying.
There are a lot of fees you might consider. The fee to withdraw money is a common one. Some brokers might offer a free withdraw, others will give you so many free a month and charge you for others. And some brokers might charge you for every withdraw you do.
Then you have your data fees. If your trading futures or stocks then you'll have to include these fees.
There are so many other fees associated with a broker like what happens if your account is inactive for a certain period of time. What is the fee then and is that every month?
How Are Your Orders Executed?
Some brokers will hold orders and trade with within their own brokerage. This might be good for you because you might get a lower commission fee or a better fill price.
Other brokers will always send your orders straight through.
There are also some types of orders your broker might or might not support. These orders could be rejected because they are not able to execute them. Then there are charting platforms that will be able to execute those order types for you but they are held locally on your computer so that means your computer always has to be up and running.
Knowing how orders are going to be executed could be an important factor when deciding what broker you should use.
Is The Broker Offering You Something To Join
This could be anything from a certain number of commission free trades. It could be a cash bonus. There are lots of different ways brokers get creative to win over clients.
You might look at these give away's as something positive or really negative. You'll need to weigh why the brokers are offering this and if its to your advantage to take it.
There could be legitimate reasons behind their offer with good intent. There also might be offers that doesn't past your gut check on why the offer is being made.
Regardless, before you go with a broker you should find out if they are offering any insensitive and weigh the pro's and con's if its for you.
What Markets Are You Wanting To Trade?
This is a very important question because it might be pointless to sign up with a futures brokerage if you want to trade FX. It's important to understand that brokers tend to focus on 1 or 2 markets. It's not as common (but they are out there) for brokers to allow you to trade almost anything but they do exist.
It's always a good idea to know what instruments they will let you trade before going through all the paperwork. IT would be very frustrating to get through it all only to find out you can trade what you wanted.
Video Summary Answering The Question: What Broker Should I Use?
This video will discuss key points regarding the 10 questions to ask about your broker. You can see other videos we've done on our youtube channel.