Ripple (XRP) in NinjaTrader 8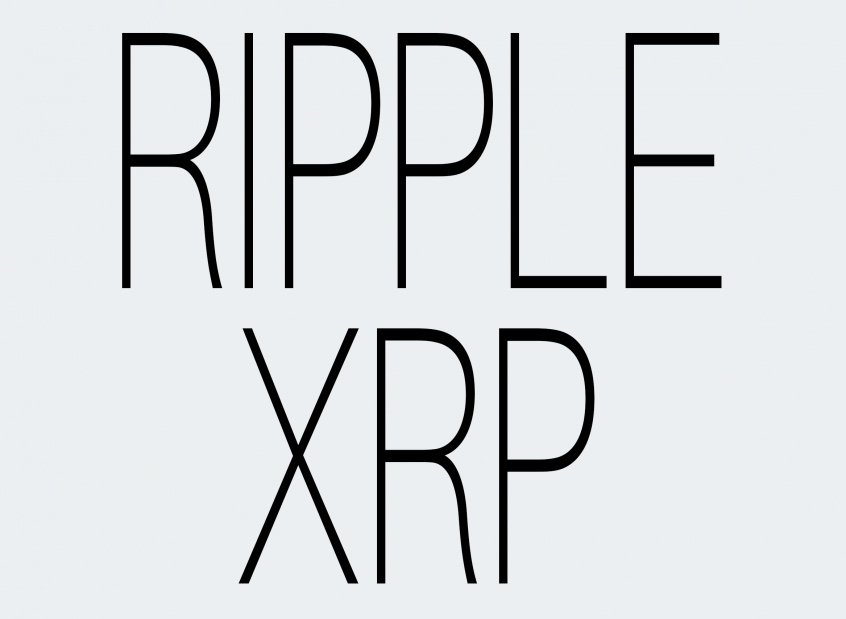 How to get the Ripple (XRP/USD) inside of NinjaTrader 8?
The ripple is one of the worlds largest digital currencies by market capitalization. It was ranked as the 3rd in a report that was done by
coinmarketcap.com
on January 31st, 2018. We'll show you how to add this into NinjaTrader 8 for free to do your technical analysis.
Setting Up The Connection Via Coinbase
Load up NinjaTrader 8 and in the main window go to your connections followed by hitting the button configure.

You will need to first double click on the coinbase connection so that it drops down into the configured box. You can then configure the rest of the connection.
Uncheck "Connect on start up" which we'll do so that we can manually connect each time after the NinjaTrader 8 platform has loaded. We do this so that the platform loads up faster and doesn't spend the time downloading all the data during the start up mode since it won't be getting it from the faster NinjaTrader 8 servers.
Make sure the option NinjaTrader historical data server is unchecked. Because the ripple is not on NinjaTrader's historical data servers, you will uncheck this so that the data will be read in directly from Coinbase.
Adding The Ripple to NinjaTrader 8
Now that we have the Ripple connection sorted through coinbase, we need to add in the instrument. Open the Control Center of NinjaTrader 8 and go to Tools -> Instruments.

In the bottom right you will see "add" which you will select.

You will then need to make the following changes marked by the yellow. Make sure each field is exactly how it is below. The smallest detail matters. To get the ripple working this needs to be the exact same as the picture.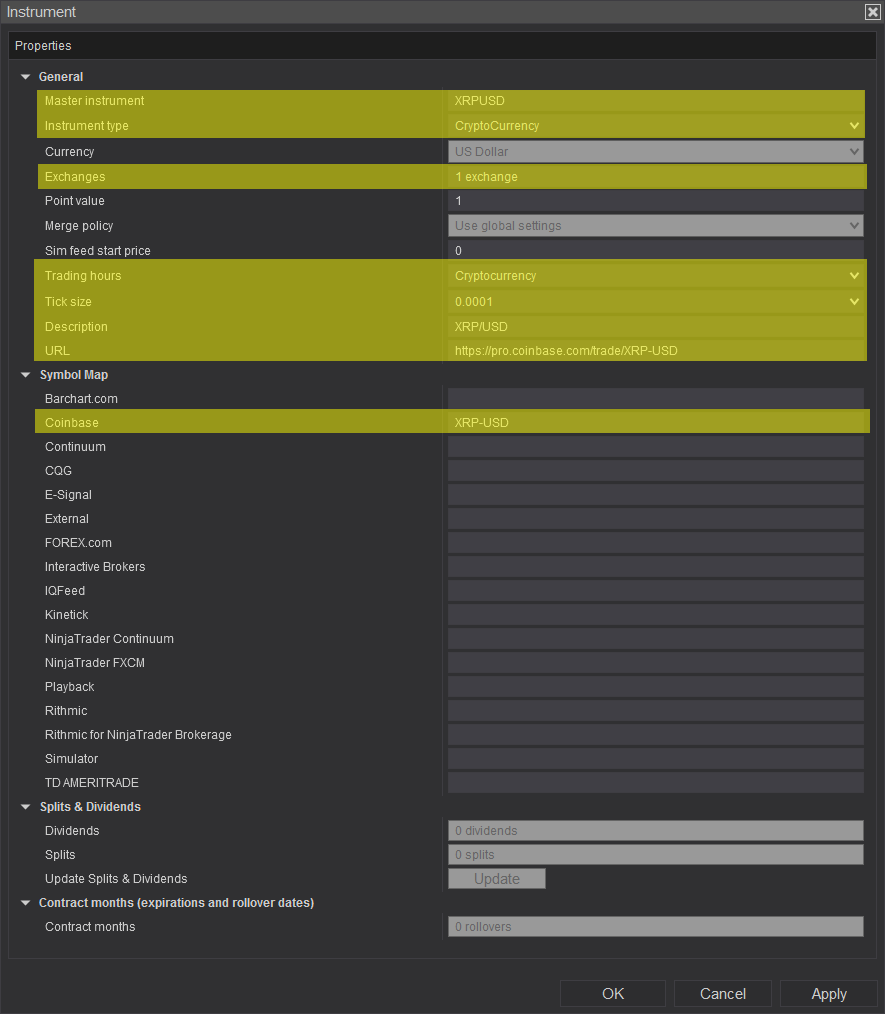 Master Instrument:
XRPUSD
Instrument type:
CryptoCurrency
Exchanges:
GDAX
Trading Hours:
Cryptocurrency
Tick Size:
0.0001
Description:
XRP/USD
URL: https://pro.coinbase.com/trade/XRP-USD
Coinbase:
XRP-USD
Press OK to save these changes.
First thing you need to do is connect to coinbase for your connection. Make sure there is a green light that is present.

Open up and new chart and load the symbol XRPUSD with no dashes, slashes or anything, just XRPUSD for the ripple.